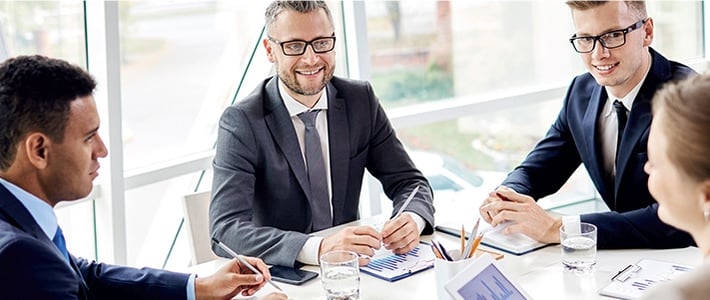 Industry observers always say that claims are the shop window for insurance, but when it comes to getting people through the front door, having the right price is vital.
---
Underpinning everything in the world of pricing these days is one thing: data.
Having the right data allows actuaries and underwriters to analyse risk, the likelihood of a policyholder making a claim and the estimated size of that claim. But it can also do much more than that. Having access to the right data sources allows informed decision to be made when it comes to pricing your products.
Ten years ago, the cycle at which prices changed was measured in weeks and months and the feedback loops of success and failure were slow. Insurers would upload their rates to the pricing platforms about 2 weeks before the beginning of the month and then watch the results come in.
Today many more companies are in direct control of their prices and may change them more than once per day. Some are now deploying artificial intelligence to help manage pricing for them. Ian Hughes our CEO explains.
"The heart of this revolution is a muscle of raw processing power at lightening speeds and flow of data which acts as the life blood of the industry".
Over the last 13 years we've observed the journey brands have been on to get to agile pricing and the market is made up of brands at different stages of this journey.
7 Steps to Pricing Agility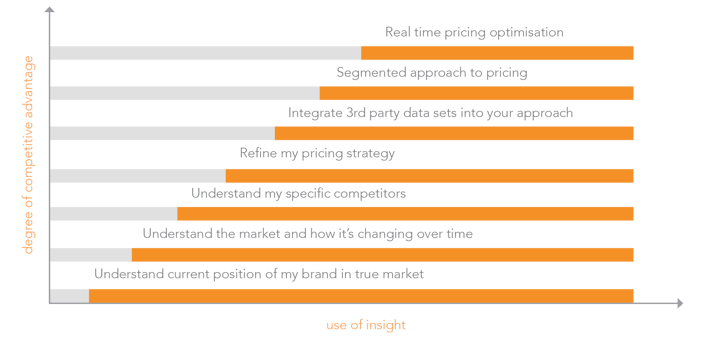 Utilising internal and external data sets allows you to understand your place in the wider market, lets you know who your true competitors are and gives you the insight to allow an optimised and segmented approach to your pricing strategy. Pricing is now as much about data science and data sources as it is about actuarial science.
As prices continue to increase within the insurance market it has never been tougher or indeed more important to keep abreast of these changes and the impact they are having to your business. Understanding the performance of your different segments is just one of the aspects of an effective agile pricing strategy.
Rising prices are expected to continue in 2017 with new IPT rates hitting the markets in June. Insurers need to be ready to factor this into their pricing strategies and monitor their preferred segments to ensure they remain competitive in this moving market.
---


Whitepaper:
Pricing Agility In General Insurance
The above "7 Steps to Pricing Agility" is an extract from our forthcoming Pricing Agility Whitepaper.
In this paper, we explore the current best practice in insurance pricing and
give you some guidance about where the industry is about to go next.
Click here to download this exclusive whitepaper.
---