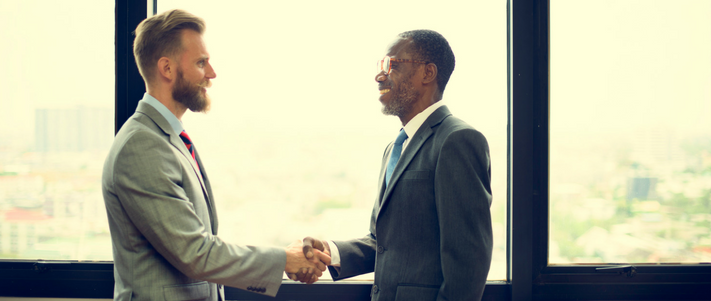 August is usually a quiet month for insurance news. Not so this year. Allianz and LV have announced a joint venture which will see a merger of their personal lines efforts and create the third largest insurer in the UK.
---
The deal, which will take place in two phases, will see Allianz pay £713 million for a 69.9% stake in LV's General Insurance business by 2019.
Analysts have warned the deal will intensify competition and eventually be bad news for personal lines incumbents. But how will the landscape look like from a customer point of view, and how do LV and Allianz currently compete in the personal lines space?
Allianz is a huge brand globally, but it has not managed to gain ground through major channels in the UK personal lines space. It was losing momentum and eventually stopped quoting directly through the Allianz and Cornhill brands last May, to focus on the brokered channel instead.
In the direct space, Allianz is partnering with a brand which boasts being the most recommended insurer by its customers and which enjoys higher than average retention levels.
In terms of LV's competitiveness on price, Consumer Intelligence's MarketView shows it provided 15.6% of the top five quotes for home insurance customers, and 8.8% of the top five car insurance quotes last month on one of the major price comparison websites.
Share of Home competitive positioning on Comparethemarket - July 2017
Share of Motor competitive positioning on Comparethemarket - July 2017
When it comes to being on panels, Allianz and LV appear to have little overlap. Allianz as an underwriter is not competitive for home insurance, achieving just 0.2% of rank 1-5 positioning on panels on MoneySuperMarket.
Allianz is slightly more competitive on motor panels. However, combining LV-Allianz has little impact on the overall competitiveness of the joint venture through this channel.

Share of Home competitive positioning by underwriter on MSM - July 2017
Share of Motor competitive positioning by underwriter on MSM - July 2017
Allianz' overall underwriting appetite in this space is also highly selective. It only appears as an underwriter on quotes for 10% of risks in the home market and 12% in the motor market, while LV's footprint is much larger, appearing on quotes for 75% of buildings and contents risks and appearing as an underwriter for 50% of the motor market, with a further 15-20% via its Highway and ABC brands.
This, of course, only measures the brokered channels on aggregators. Allianz also has strong links with affinity providers. It sits behind much of the insurance branded as Ford, for example, the UK's most popular car manufacturer.
Allianz wrote £502.4m in premiums in personal lines in the first half of the year, a 3.4% decline on the first half the year, which it put down to withdrawing from the direct personal lines market.
A tie-up with LV will stem the decline. And as we have written about before, it is largely the direct brands which are gaining ground at the expense of intermediaries.
For LV, a rejuvenated capital base for a much-loved brand could spur it onto even greater things.
---
Consumer shopping behaviour for motor renewal
The motor insurance market is once again a stir with changing consumer behaviour and emerging business models set to challenge the status quo. Insurers need to make sure they keep their fingers on the pulse and remain adaptable to changing consumer needs and expectationsetention strategies are put to the test at renewal time with just 16% of motor insurance customers choosing to renew without looking around at alternative options.


---