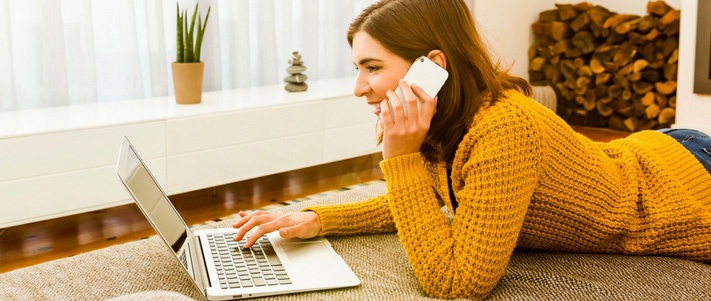 One measure call centre managers often try to use to analyse call centre performance (and hence quality of a call) is call length.
---
The reason for this is the dual importance call length has to both the call centre (allowing best use of resources and time to get the desired solution) and the customer (meaning the call is time well spent and not a waste of time or effort).
But Market Specialist Jill Holland says that the call length metric alone is often not a good determinant of the success, or otherwise, of a call.
"Call length is an obvious one to measure, and it is important in terms of cost to the call centre, but
what we found is that you can't say whether long or short calls are better in terms of service," she says.
"It all depends on the delivery of the call, what happens on the call and the agent's behaviour."
For the first quarter of 2016, the average motor insurance call lasted a little over 12 minutes and six seconds, with the longest average call length for a brand standing at 15 minutes and 17 seconds. For home insurance, the average call for the market lasted 15 minutes and 15 seconds, representing the more complicated nature of the risk, but the spread of calls varied from 10 minutes and 22 seconds for LV=, to almost 25 minutes for Nationwide.
Holland says that certain agents may have long call times because they are thorough in the delivery of the required information or the customer has a particularly complex requirement for their insurance cover. Alternatively, a call could last a long time because the process is inadequate – confusing the customer and unnecessarily lengthening the process and lowering satisfaction.
Similarly, calls can be short because the call handler has been effective in his or her delivery of the information, or it could be because the agent has not provided all of the necessary information for a consumer to make the right decision for their insurance needs.
Holland says:
"If the calls are short, but they are not getting enough information across then they are either not going to convert the customers or they are going to convert them but the customer is not really going to know what they bought, and then they may have problems further down the line if making a claim."
---
Infographic: Telephone service for motor insurance customer journey

These insights come from our telephone mystery shopping programme, as well as a survey we carried out using our in-house panel and our Insurance Behaviour Tracker. If you've got questions on what your customers think of your call centre service or how to improve its efficiency and effectiveness, we can help you find the answers.
---