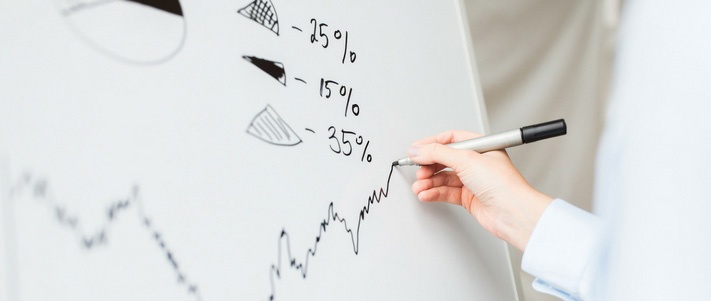 The desire to obtain and maintain a competitive edge in the insurance, and indeed any industry, means keeping a constant eye on the market and changes ahead.
---
Understanding where you sit and how you compare
For the call centres, factors are changing both internally – products, prices, resource, systems – and externally – regulatory, economic, consumer behaviour and competitors.
So whilst drawing on performance review of KPI's and customer feedback, finding external reference points can ensure that these factors are a key part of the continuous improvement process and the drive to keep ahead.
Insurance benchmarking, the practice of comparing your key performance metrics with those of industry peers or similar operations, provides this external reference. In the call centre this means looking at the performance of those who operate around you in the market place, understanding where you sit and how you compare. Whilst knowing your own average handling time, customer service scores and other key measures is crucial, seeing how you compare to others around you gives a complete picture.
Benchmarking your performance will help you to:
Identify top performance (operational, service, customer perception) – who is doing well
Quantify gaps between you and top performer – how do you compare?
Determine drivers for high performance – what factors are important?
Competitor monitoring – is anyone doing things differently?
Build foundations for performance improvement – what are the priorities?
Set targets for improvement – where to focus your effort
Monitor performance – track changes for you and your competitors
Provide the basis on which to build your business case for change
Benchmarking is a key tool in the continuous improvement cycle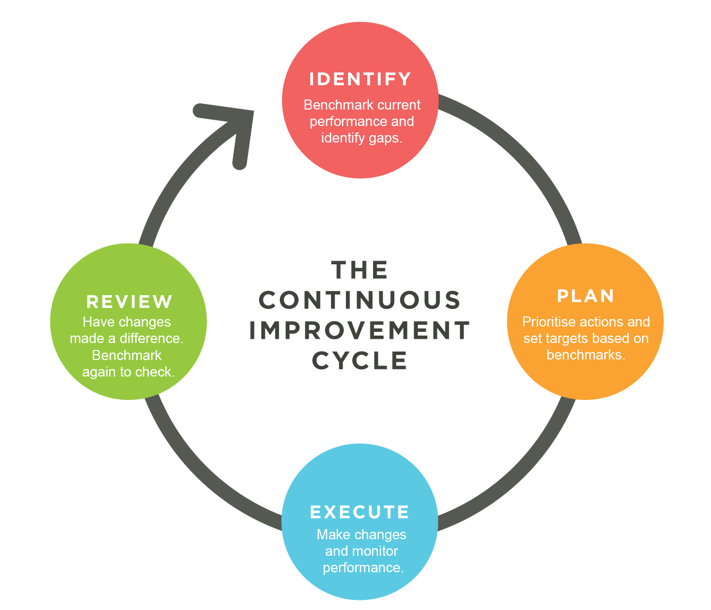 Nicky Turnhill, our Consumer Research Manager explains:
"We work with our clients to look at ways of measuring the return on investment of our consumer and mystery shopping data. For example, a key metric within our mystery shopping data is length of call. We understand that a short call doesn't necessarily mean a good call but, as long as quality is not compromised, reducing call length is a good example of a tangible metric that could be used to directly measure a potential saving from a call centre perspective."
Quantify the value of this change and the benefit to the organisation
Call length, including call content, process and delivery, is an aspect of performance that is often raised by clients who are keen to provide good service but also maximise efficiency. One client came to us with a perception that they had very long calls which were overly scripted. Through our mystery shopping programmes we were able to show them where they sat in the market and how they performed against key competitors. Having identified an opportunity for them to reduce their call length, further analysis of the call make up and benchmarking selected brands identified priority areas for them to restructure and re-script elements of the call process, including the IVR. Through this process they were able to reduce their overall average call time by 10% - that would mean 2 minutes off a 20 minute call. But also importantly, we were able to monitor customer feedback on the experience to ensure that the changes did not impact negatively on the service provided. They were able to quantify the value of this change and the benefit to the organisation.
---
Infographic: Telephone service for motor insurance customer journey

These insights come from our telephone mystery shopping programme, as well as a survey we carried out using our in-house panel and our Insurance Behaviour Tracker. If you've got questions on what your customers think of your call centre service or how to improve its efficiency and effectiveness, we can help you find the answers.
---