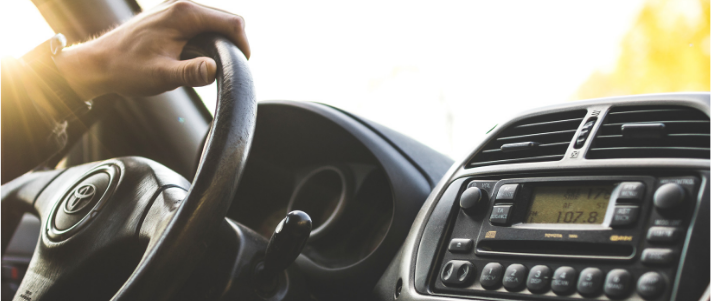 When BIBA announced in January last year that live telematics policies numbered just shy of 1 million — a year-on-year increase of 30% — the simplest conclusion was to declare unprecedented demand for the industry's telematics offering.
---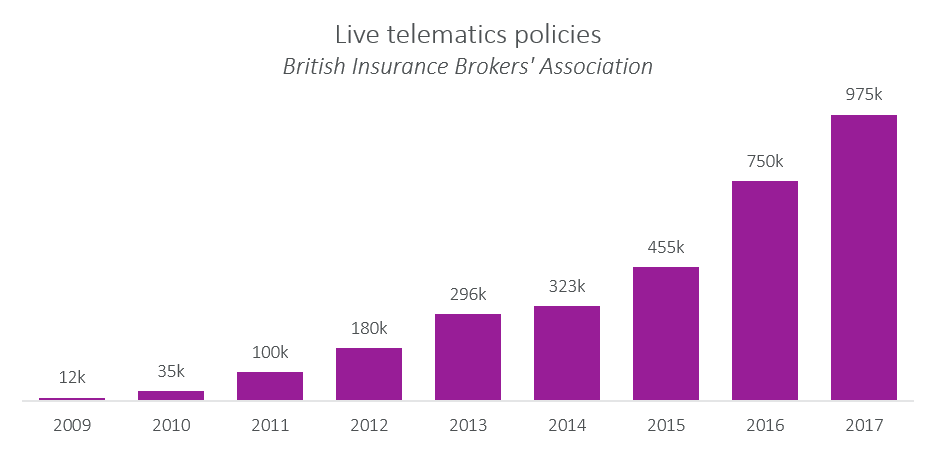 The classic phrase goes that correlation does not imply causation. It's a useful principle that pushes us beyond the comfort of benign conclusions.

Considering this represents c 2.5% market penetration in a period in which 20% of the top five quotes offered on PCW and direct channels were telematics policies, we can see telematics brands still face an uphill struggle to convert customers.

The BIBA figures demonstrated the substantial progress made by the industry so far. Progress that, I'm sure, pleased many in the industry who were challenged to pioneer better offerings for high-risk drivers, facing giant premiums.
But there is more to do.

Earlier this month, The Telegraph reported that on one review website, 20% of one and two-star reviews were for telematics products, making it the most complained-about financial product. And recent analysis by Insurance Times also found that relatively more complaints were made to the Financial Ombudsman Service from telematics customers. The route cause was a mis-match of customer understanding or expectation that policies would cancelled due to bad driving.

In a business where retention is the supply-line of commercial success, this is hardly a promising outlook. Lest we forget, many telematics policy holders are young drivers that will represent the market opportunity for the next 50 years or more. These are precisely the people you want to hold your brand in good esteem.

With that in mind, let's look at three important elements that drive consumer purchasing decisions — price, utility, brand sentiment — and analyse how telematics brands can win, if they play their cards right.
Starting with price: the mandatory nature of car insurance will always make price a prominent factor in anyone's choice of car insurance cover. No-one wants to buy it, but they must, and so it better cost as little as possible.
That's certainly the logic of most when it comes to buying car insurance.

This is almost certainly the frontier on which telematics has built its success to-date. Incentivised by lower premiums, people are buying. In a recent Consumer Intelligence survey, 72% of respondents chose monetary factors as the main benefits of telematics products — be it savings at the point of purchase, savings at renewal or financial benefits accrued throughout the life of the policy from driving safely or fewer miles.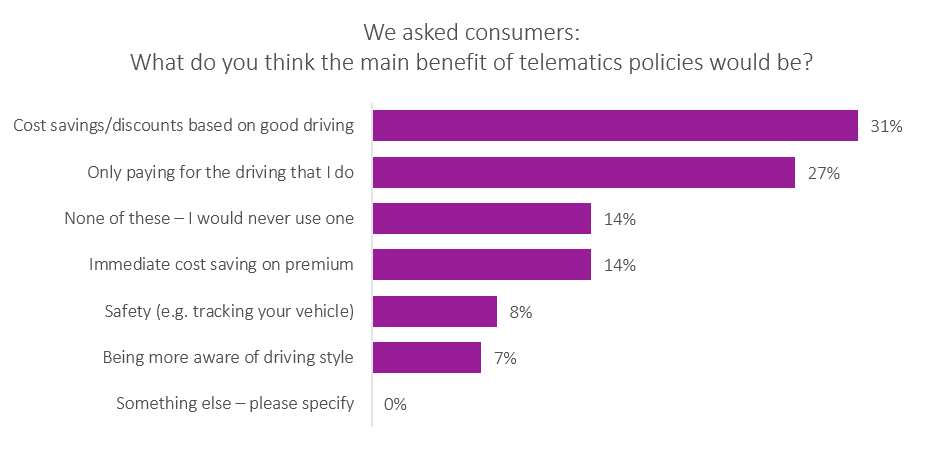 That brings us nicely onto the next element — utility. Telematics demonstrates a potential to derive far greater utility for consumers than the average traditional policy but, as our survey shows, that isn't why consumers are buying telematics policies right now. There are plentiful more humble benefits that telematics can offer but perhaps aren't as prominent in telematics marketing strategies as they should be. The list of possible benefits is appealing: service, MOT and tax reminders; faster breakdown and accident assistance; identifying engine problems; savings on fuel and car maintenance; theft tracking. These are features that can elevate telematics above traditional products at the point of purchase but only if consumers know about them.

There's also the more serious and noble ideal of encouraging safer driving. Brands such as Carrot make this a core part of their marketing message, which let's remember will include parents who may help their children to buy insurance, either financially or through giving them advice.

The reality is that younger, inexperienced drivers are involved in too many accidents. There were 12,795 casualties amongst drivers aged 17-24 in 2017.

The difficulty brands face is that younger drivers care far more about price than learning about their driving style and how to improve it. Only 13% of drivers aged 17-24 were interested in being more aware of their driving style, compared to 32% of 25-34 year olds.
There is an inherent tension between monitoring for safe driving and giving feedback to encourage safe habits like steady breaking and paced acceleration. But the 'nobody likes being watched' trope is not as true as it once was. Most drivers feel comfortable with their insurance company knowing this about them, or could be convinced to become comfortable.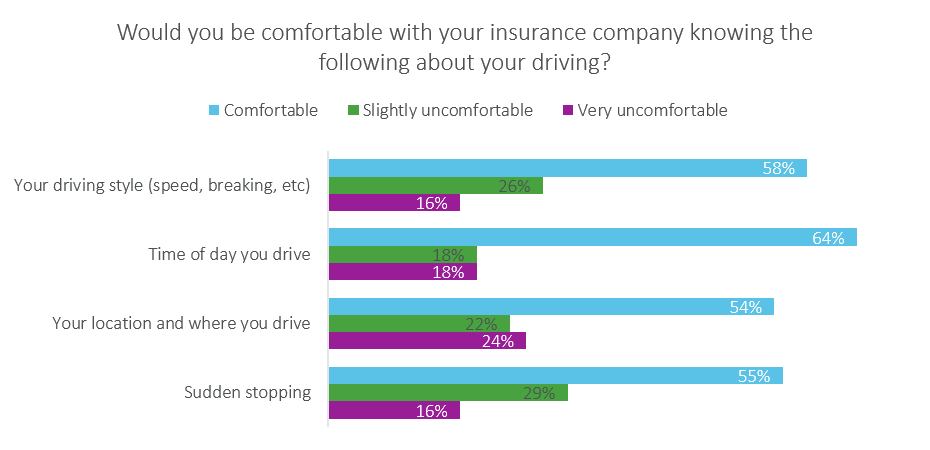 The final element is brand sentiment and it's one that requires some work if insurers are to heed the warning of the aforementioned Telegraph report. The report cites the failure of some consumers to comprehend the penalties within the policy for riskier driving habits. If that is, in fact, the reason, it makes good business sense for insurers to prevent these misunderstandings by clearly outlining the potential consequences at the beginning. A consumer leaving a 1-star review is absolutely not going to buy that product again, or likely any other product from that brand.

It's a problem compounded by low awareness of telematics brands among consumers. Some 59% of respondents did not recognise any of the 12 leading telematics brands we presented them with in a recent survey.

The question is what next for telematics? With 1 million policies on the books, the next chapter requires insurers to build better awareness of the benefits their telematics offerings provide and build well-loved, recognisable brands that consumers can gravitate towards.
---
Identifying future trends and planning for them
Consumer Intelligence is already helping some of the UK's leading insurance brands with horizon scanning with its unique approach and insight. In these times of extraordinary change being forewarned is forearmed has never been more relevant. Isn't it time you looked to the future with Consumer Intelligence?