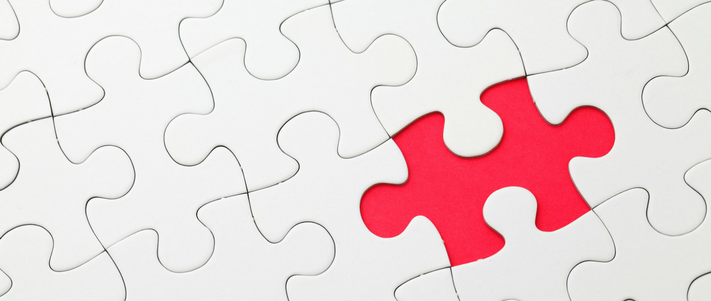 When peer-to-peer startup Guevara announced it was to close its doors last month, the perils of attempting to build an insurance proposition from scratch were brought into sharp focus.

---
While failure is all part and parcel of any startup ecosystem, we believe there are still golden rules that new insurtech businesses should consider following to maximise their chances of success.
Some of them reflect the intricacies of the insurance sector; others are standard practice for customer-centric product design. As it's easy to get lost in the hype, we look to our consumer insights for clues, which is why the first three items on our list relate to understanding needs.

1. Know your customer
Consumers are complex. Our Insurance Behaviour Tracker data shows that 86% of insurance customers use a price comparison website to shop around at renewal, but this doesn't make them one homogeneous segment.
Seeking a fair price for their cover might be something the majority of shoppers have in common but the impact of brand in our sector is evident, with some segments being better served by certain players. In a crowded market, it's worth searching for golden spaces where customer needs (or indeed frustrations exist) but aren't being met by existing providers.
Recently we also discussed the case of NFU Mutual, who came under fire for their perceived lack of digital innovation. Yet the Mutual consistently delights its customers, and wins awards.
The customer must always come first, and knowing what they really want — not what you think they need — is the probably most important question you will have to answer.

2. Solve a genuine market problem
Observing consumers engaging and using your product on a daily basis, it is easy to see how some, such as pay-as-you-drive car insurance, address a defined and established user need or market issue.
Others require a leap of faith based on informed assumptions about how consumers might behave if their product or technology options were different. We have seen this with black boxes in the past — look at the rise of telematics availability across different segments this year — and we see it now with insurance wallets, which aggregate and in some cases recommend new covers. Will home insurance products that harness IOT technology challenge existing policy offerings? As Apple has shown, great products can change behaviour, but it's a higher risk game that requires unwavering belief in your product — and for consumer facing propositions, a significant advertising budget.
We do know that, for the sake of convenience, the majority of people would prefer to place their insurance with a single provider (assuming they get good service and price as part of the deal) but as the relatively low uptake of multi-cover products suggests, we have yet to see whether they actually will.


3. Target the value chain
By extension, zeroing in on the biggest inefficiencies in the value chain (as opposed to building a fully-fledged insurer, as Guevara attempted) is most likely to result in success. At industry conferences, I have repeatedly heard startups say: "Your pain point is our profit opportunity."
Pain points are often found by examining:
• Your P&L
• The drop off points in your end-to-end customer journey
• End call reasons in your call centres
• Customer feedback from social media or surveys
• Simply that business issue that comes up, time and time again in meetings
Reducing acquisition costs, the annual renewal cycle, and claims expenses are just a few of the pain points that plague insurers currently, and we've seen many startups focusing on these areas as the basis of their propositions.
For consumers, ease of use and convenience are without doubt significant emerging product drivers. But when it comes biggest gripes, dual pricing is near the top of the list. In May, we were mentioned in a piece by the Daily Mail about how the industry was effectively ripping off consumers. Within days, Aviva responded to say they were taking steps to address the issue. A solution which could somehow guarantee consumers fair pricing at renewal, without hollowing out cover, and without forcing them to test the whole market, would be value-adding and market disruptive.
Traditional insurers often struggle with market changing innovation, their thinking filtered by the 'rules' of the past and bound by legacy systems that prevent agile ways of working. Some are plugging the gaps by teaming up with startups to tackle particular pain points in the customer journey. Our advice is always keep the whole customer journey in mind; reducing, not adding to the optimum number of consumer touchpoints should be a priority, and with GDPR looming it's still unclear as to how solutions that rely on sharing customer data across multiple platforms or providers will fare after 25th May 2018.

---
Find your competitive space
We've been helping insurance companies find their unique golden space for 14 years and if this is something you would like help with get in touch today.