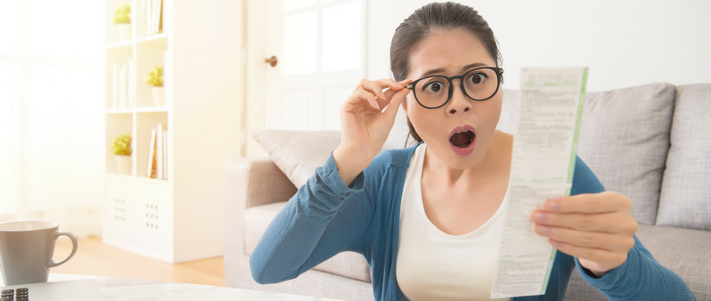 Motor premium increases for existing customers soared to new highs in 2017, rising for the fifth successive quarter ending Q3, our latest data shows.

---

Against the backdrop of largely unprecedented inflationary pressures, driven by the Ogden Rate change announcement in February, intelligence gathered from our Insurance Behaviour Tracker shows that in the third quarter almost two thirds (62%) of consumers had to pay more to renew their car insurance than the previous year. This represents a jump of 9% on 2016, and 15% compared to the same period in 2015, where 47% of consumers faced price increases.

Renewal Pricing — By Quarter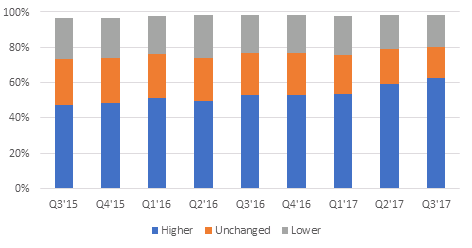 Following an 11% weighted rise* in premiums since October 2015, last year also saw shopping rates approach all-time highs, although switching rates remained relatively flat as the market took concerted steps to retain existing customers, while shoppers largely found other deals insufficiently appealing to switch.

Based on price alone as a motivating factor, last year we also established a tipping point that would trigger at least 50% of shoppers to switch, equating to a £40 rise in premium. Our latest data (August - October) shows that even at their height, average annual renewal rises have been a little under £30, which would result in an indicative switching rate of less than 40%.

Average prices change for all customers, including those for whom premiums fell, currently stands at a shade under £22.
Renewal Increases - Rolling 3-month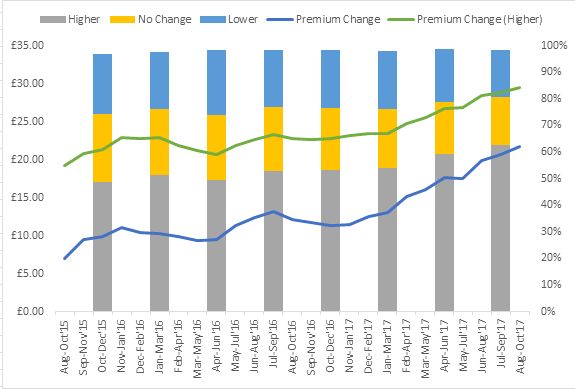 On a year-on-year basis, looking at the third quarter of last year, the price bands that have seen the largest increases are between £21-30 (+18% ), £41-50 (+13%) and £31-40 (+12%).

Pricing influences on customer behaviour and insurance retention however, do not exist in a vacuum. In this unstable period, as the market continues to respond to the uncertainties of the government's Ogden U-turn, we will closely monitor variances in renewal prices — in particular insurers who appear to be reducing rate overall in a bid to retain more customers before the notorious GDPR comes into effect in May.

---
Identify opportunities to maximise retention and acquisition rates
Enhance decision making, performance monitoring and planning by understanding consumer behaviours, attitudes and intentions at insurance renewal.
---
* Based on quotes for rank 1 placement on price comparison websites