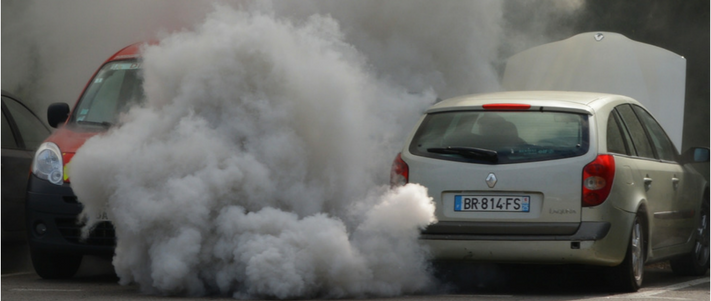 Two out of three drivers worry about air pollution risk to health
Two out of five back bans on cars in cities and nearly half want councils to impose charges for high emission cars
But drivers worry that electric cars not suitable outside cities
---
Rising pollution fears are sparking increasing interest in electric cars, new research* from consumer sentiment experts Consumer Intelligence shows.
Its public opinion data shows two out of three (67%) drivers are concerned about the risk to health from air pollution and support is growing for tougher measures to tackle it.
The research found 41% would back bans on cars in cities while 45% want more councils to impose charges on drivers taking high emission cars into cities following the lead of London which introduces charges from October. Other cities including Birmingham, Leeds, Nottingham, Derby and Southampton are planning charges from 2019.
Car manufacturers including BMW, Mercedes and Ford have launched scrappage schemes for diesel and petrol owners with details of a possible Government scheme due in the November Budget.
However, the switch to electric cars could stall outside cities, the research shows. Around 85% of drivers believe electric cars are suitable for people living in cities while 54% say electric vehicles will never be an alternative for people living outside cities.
Ian Hughes, Chief Executive of Consumer Intelligence said:
"The Government ban on new petrol and diesel cars from 2040 has turned the spotlight on electric cars and the issue of air pollution.
"It is clear drivers are concerned about the environmental impact of their vehicles and open to a range of tougher measures than might have been expected.
"But the major roadblock remains the issue of the cost of moving to electric cars as well as whether they are suitable for anyone who lives outside major cities and would have to rely on charging stations being available."
Around 64% of drivers believe electric cars are more expensive to run while 53% think they are more expensive to insure. Around 25% believe they cost more in road tax even though they are exempt.


---
Insight that will enable you to optimise your pricing strategy
Download our Car Insurance Price Index to gain insight into market movements, benchmark the major car insurance brands and help you understand the data behind the results.
---

Ends
Notes to Editors
*Consumer Intelligence research conducted between July 28th and 31st among 1,076 drivers aged 18-plus
For further information, please contact:
Consumer Intelligence
Tom Flack
07731191543

Kevan Reilly / Jonathan Flint
Citigate Dewe Rogerson
020 7638 9571


About Consumer Intelligence

Consumer Intelligence conducts consumer surveys and benchmarks price and service performance providing unique insights into competitor pricing and customer experiences, their attitudes, opinions and behaviours. For more information, visit the web site www.consumerintelligence.com
---