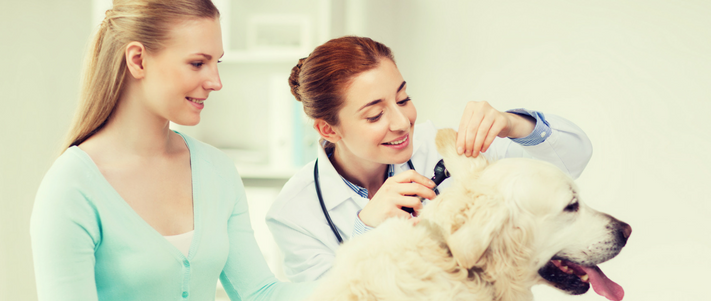 But two out of five insurance customers say policies are confusing and cost is the biggest barrier to buying
Annual costs for dogs range from £66 to £363 and for cats from £47 to £171 with prices for some policies falling
---
More than half of pet owners believe not having insurance is too risky given the potential costs for treatment they could face, new research1 from insurance market experts Consumer Intelligence shows.
Its nationwide study found 53% say not insuring their pet is too big a worry despite concerns about the different policies available and the terms and conditions. Around two out of five (41%) of pet insurance customers find policies confusing.
Owners who do not buy cover blame the cost with 50% saying polices are too expensive while 28% believe insurance is not worth it.
Dog owners are most likely to insure their pets, the research found, with around 64% paying for cover while 44% have insurance for cats.
It has proved worthwhile for owners with insurance — around one in five (18%) have claimed in the past five years while another 11% have made claims more than five years ago. Those who have claimed are happy — 74% of customers say the claim was resolved quickly and 92% said the quality of care was good or very good.
Consumer Intelligence's pricing data2 shows that there are affordable cover options available, dog owners can insure from as little as £66 a year for accident only cover to as much as £363 a year for the most comprehensive lifetime cover. Cat owners would pay between £47 and £171 for the same type of policies.
John Blevins, Consumer Intelligence pricing expert, said: "Owning a pet is expensive and many owners take the view that buying insurance just adds to the bills.
Pet insurance is a very complex purchase given the varying cover levels and product options to choose from including a wide range of vet fee options. This can make it difficult for customers to choose.
Vet fee bandings can range from £500 to as much as £12,000 and with the majority of customers shopping through price comparison websites it can be difficult to understand what they are buying.
Despite the confusion and concerns about cost, prices of certain types of policies are falling demonstrating the need to shop around and select the most appropriate type of cover".
Accident only cover for dogs has increased from around £64.78 in September to around £66.13 while for time limited cover it has risen from £190.90 to £193.76 and for lifetime cover it has grown from £346 to £363.51. For maximum benefit cover it has dropped from £314.94 to £309.47.
For cats accident only cover has increased from £46.78 to £47.49 while lifetime cover has grown from £162.79 to £171.03. Maximum benefit is virtually unchanged at £145.81 in March compared with £146.17 while time limited has slipped from £101.24 to £100.22.
Consumer Intelligence's study found 32% of insurance customers say they have had to fund treatment themselves with 17% paying because their excess was too high while 15% found they were not covered.
---
Notes
Notes to Editors
1 Research conducted online in April 2017 by Viewsbank among a nationally representative sample of 1,000 pet owners
2 Consumer Intelligence pricing data collated on April 18th 2017
For further information, please contact:
Consumer Intelligence
Elinor Zuke
07863 350270
Citigate Dewe Rogerson
Kevan Reilly / Phil Anderson
020 7638 9571
About Consumer Intelligence
Consumer Intelligence (CI) is a market research agency specialising in the General Insurance and Banking Sectors. We have spent the last 12 years perfecting the art of collecting data so that organisations can benchmark themselves. Since 2003, we have been collecting and analysing millions of prices across the telephone, direct insurer websites and aggregator channels.

---