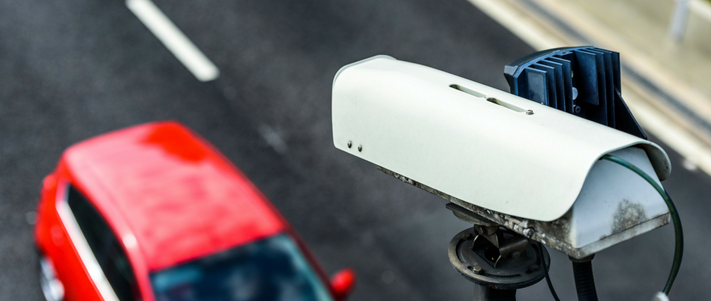 The average cost of speeding for insurance premiums is £50
But over-50s caught breaking the speed limits will see the biggest increases
---
Motorway speeding convictions will add an extra £101 to the average annual car insurance bill, new analysis1 from insurance market research experts Consumer Intelligence shows.
The unique analysis of nearly 36,000 insurance quotes over the past year to April found the average cost of speeding for insurance across all speeding offences equates to £50 a year adding to the minimum fine for speeding of £100 plus three penalty points.
It found that drivers without any speeding convictions pay an average £693 a year but that jumps to £743 a year with any speeding conviction. The biggest impact on bills however comes from being caught speeding on a motorway — the so-called SP50 offence, which adds £101 a year to bills taking them to £794 a year.
SP30 offences for speeding on a public road adds an average £36 a year to insurance taking it to £729. Consumer Intelligence's data looked at the impact for drivers aged 25-plus of speeding and found the cost is higher proportionally for over-50s.

Older drivers caught speeding will see their bill rise by £58 for any speeding convictions but will pay an extra £166 a year for a motorway speeding offence. Speeding on a public road only costs an average £14 extra a year.

Maximum fines for speeding offences can be as high as £2,500 depending on the severity of the offence and how far over the speed limit drivers were caught at.

Most recent Government data shows 1.97 million fixed penalty notices for speeding offences were issued in 2016 and the number has increased 32% since 2011. Not all fixed penalty notices result in fines as some drivers are offered speed awareness courses.

Speeding endorsements remain on driving licences for four years from the date of the offence and insurers ask drivers to declare any motoring convictions within the past five years.

John Blevins, Consumer Intelligence pricing expert said: "Our analysis shows that the cost of speeding is not just the fine but the higher insurance bill.

"At more than £100 a year for being caught exceeding the limit on a motorway or £50 on a public road it is substantial considering insurers ask about any convictions in the past five years.

"Insurers understandably take the view that drivers who break the speed limit are potentially a greater risk and as a consequence put up the cost of motor insurance. Premiums may be heading down again after years of increases but drivers who break the law will not benefit from any price reductions."

The table below shows the average premiums and cost of speeding.

| | | | | |
| --- | --- | --- | --- | --- |
| TYPE OF DRIVER | COST WITH NO CONVICTIONS | COST WITH ANY SPEEDING CONVICTIONS | COST WITH SP30 CONVICTIONS | COST WITH SP50 CONVICTIONS |
| All drivers | £693 | £743 | £729 | £794 |
| Under-50s | £795 | £840 | £836 | £865 |
| Over50s | £469 | £527 | £483 | £635 |
---

Ends
Notes to Editors
¹Consumer Intelligence analysis of 35,795 insurance premium quotes for drivers aged 25-plus for April 2018 and averaged across April 2017 to 2018. All speeding convictions include SP10, SP20, SP30, SP40, SP50 and SP60
2https://www.gov.uk/government/statistics/police-powers-and-procedures-england-and-wales-year-ending-31-march-2017

For further information, please contact:
Consumer Intelligence
Elinor Zuke
07863 350270

Kevan Reilly / Jonathan Flint
Citigate Dewe Rogerson
020 7638 9571


About Consumer Intelligence

Consumer Intelligence conducts consumer surveys and benchmarks price and service performance providing unique insights into competitor pricing and customer experiences, their attitudes, opinions and behaviours. For more information, visit the web site www.consumerintelligence.com
---