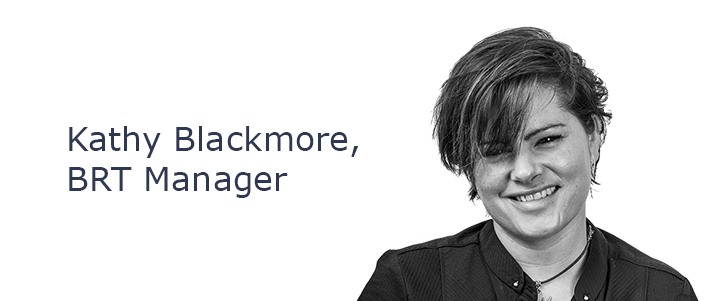 ---
And what does being a Banking Research Team Manager involve?
I was recruited as the BRT Manager in January to work closely with our Service Delivery Director, Jade Edwards, on a range of research projects to create new processes, and constantly find new and innovative ways of collecting the data our clients require.
My specific responsibilities include employing, training and collaborating with our Banking Research Agents to collect the data and insight needed for banking research projects in the most efficient way possible.

Can you tell us about some of the things you are working on at the moment?
We are currently working on an international research project for one of our global clients, who are looking to launch a new product. Our research will help them understand the demand and viability for their new product in the market.

How would you describe your co-workers?
Friendly, approachable and always prepared to help each other out - making them a great team to work with.

What's the best thing about working at Consumer Intelligence?
The freedom to work from the office and at home, within the hours that suit you best.

How would you summarise Consumer Intelligence in 3 words?
Imaginative, ambitious and creative.

Outside of work you can find me...
Taking my dog on long walks through the woods; being a taxi to my 16 year old daughter and generally having a good time with friends and family.

---
Help us create exciting insight
Don't just wait for exciting insight to happen, help us create it. Make a difference today and join our amazing team.
---