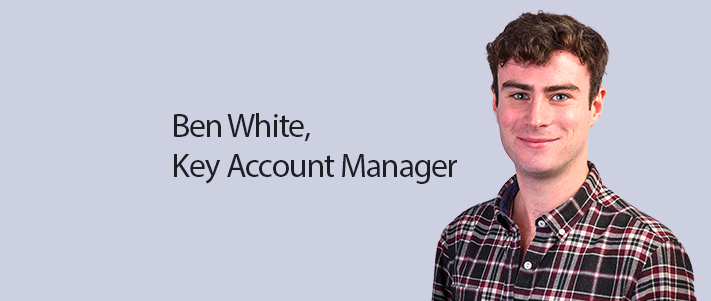 ---
And what does being Key Account Manager involve?
My world at CI is making sure we continuously add value to the partnerships we have in the world of general insurance.
A key part of this is moulding our data into meaningful, actionable insights that are aligned to the strategy and lens in which customers view the market. My aim is to have the answers that can really make the difference (or at least an opinion of how we can get to them together!).
These answers take many different shapes and forms. Some examples include advising on the market/competitor activity, assisting with new product development, or identifying opportunities to drive competitive advantage and keep customers happy.
I also get to spend a lot of time with clients – which I really enjoy.
Can you tell us about some of things you are working on at the moment?
The insurance market has had major changes announced over the past few months. Changes that have sent ripples as far as the NHS and Government budget. Our clients will often consult with us to help them monitor the impact of any changes to the environment they operate in.
Since the 1st April, insurers have had to disclose the premium that their customer paid last year on renewal notices. We think this will fundamentally change consumer shopping behaviour.
The magnitude of the impact will clearly differ according to customer-type, pricing strategy and brand affinity. Our Insurance Behaviour Tracker toolkit has been key in advising clients how to prepare for this change.
How would you describe your co-workers?
Close-knit, bold, intelligent. Collaboration is one of our company values and it drives an energetic culture, professionally and socially!
The individuals that make up our team come from a wide range of backgrounds before life at CI, which is a real asset to our collaboration. We have a great balance of personalities and skills.


What's the best thing about working at CI?
Ahh.. was gonna say the people again!
I believe we offer a truly unique point of view to the financial services world that positively impacts both our customers and the consumer. Our approach to business has the voice of the consumer whispering in our ear – this gives us a strong purpose and drives us to make a difference!
How would you summarise Consumer Intelligence in 3 words?
Colourful. Trusted. Exciting.
Outside of work you can find me…
Making the most of Bristol. I moved here 7 years ago to attend Bristol University and I've never been able to leave.
The city has so much to offer; there is a fantastic food scene, great nightlife and my (struggling) Saturday league football team!
---