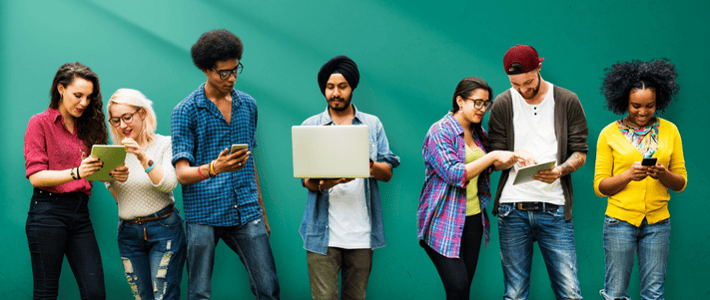 Insurers are constantly seeking out new data and new ways of harnessing the data and that was the issue we set out to explore at Motor Insurance World 2017 run by Insurance Post.
---
Customer data is the lifeblood of the insurance industry and should be a major advantage in understanding what customers want from their insurer.
Data of course only goes so far and runs straight into the central challenge the industry faces – only around 9% of customers ever use the product by making a claim. Despite the wealth of data the industry has , the majority of customers have no experience beyond seeing a renewal quote and shopping around if they are unhappy.
Consumers want a fully connected and personalised experience in line with the service they receive from the likes of Amazon and Uber. Their expectations are based on their experiences elsewhere and that means fast service and the ability to serve themselves when necessary with providers always open for business.
More than half (55%) of consumers tell us they do not believe insurers offer them a personalised experience and 51% are frustrated about having to resubmit information that has previously been provided to their insurers. Around a fifth (21%) say they have given up on requests because it was too difficult to share information with their insurer.

Disconnected data and systems are clearly having an impact on customer loyalty and not in a good way which points towards a straightforward answer.
Making better use of existing technology and harnessing new technology to create a cohesive and distinctive customer experience should provide a major step forward and help providers retain existing customers and win new ones. And whilst it is part of the answer but unfortunately it is not quite that simple.
Happy to share
Customers want a personalised experience but only up to a point and the sticking point for many is sharing data.
Insurers know that customer data is routinely shared – customers are almost certainly not aware of how much is shared and may possibly not be too happy if they became aware.
Customers want a personalised and connected service but when asked about what would be needed to achieve are less happy. Around a third say they would be unhappy or very unhappy to connect different apps together on their phone to share data while 52% would be unhappy or very unhappy about sharing data from their use of search engines on their phones.
Around 57% say they would not want to share data from their use of social media with their insurer which at first glance might be an argument for not overly personalising service. And again it is up to a point.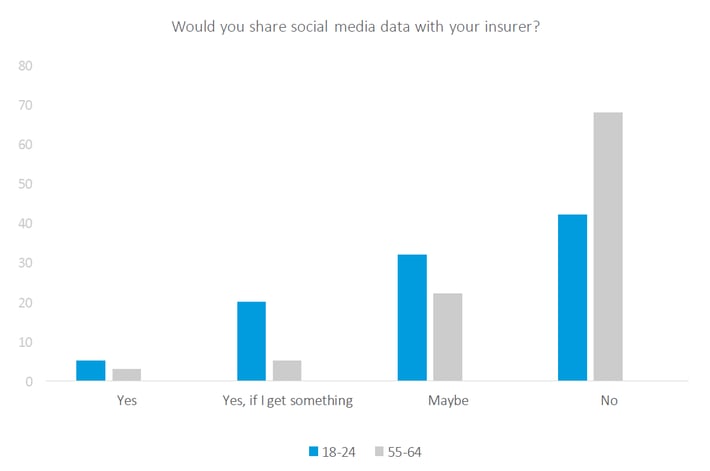 Happier to share
The recent example of Admiral being stopped by Facebook from using profile data for quotes would seem to be a perfect illustration of the point. Admiral confirmed it would never raise the premium and was trying to be forward thinking but ran into concerns about privacy.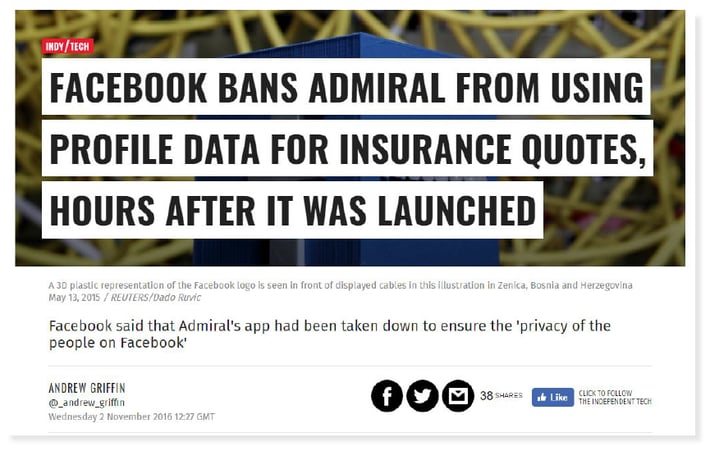 Customers do not like being watched and data sharing can be a major issue as shown by the response to telematics despite policies offering lower premiums.
There is clearly a fine line which insurers need to be aware of and be careful about. However there is a way ahead.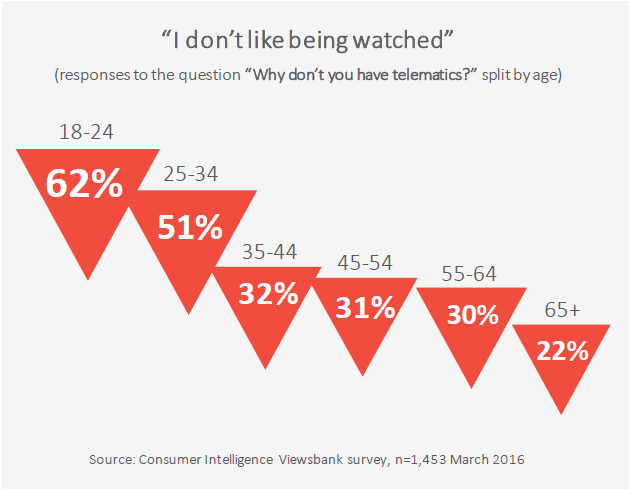 British Gas's Hive app enabling customers to connect appliance to the hub and control them from their phone works on the basis of data sharing and is popular. Customer research shows strong support with 93% happy to use the app.
The app makes customers' lives easier and more enjoyable and is also saving them money. The key to making it successful is that it is not too intrusive and overly personalised. Potentially the app could respond instantly when customers are changing lightbulbs which has the risk of making people feel like they are under surveillance. It is personalised but not creepy.
Rewards are important and it is not simply a matter of lower prices although clearly they do help. Our consumer insight research found nearly half of customers were happy to wear a watch or other gadget which measures health and their behaviour in return for discounts on items such as coffee or life insurance. Potentially having your health monitored by your watch is highly intrusive but if it is presented in an appealing way people are willing to share data.
The younger customers are the more willing they are to share - 55% of 18-24-year-olds are happy to share via wearable tech compared with 36% of those aged 55 to 64.
The key for insurers
Transparency is crucial – customers need to know what is being done with their data and how it is helping them. Currently customers are not well-informed on what is already being shared and once they are explicitly asked are not happy about sharing more.
However they can be persuaded if it is clear there is a good reason for it and if there is something in it for them. And importantly not all customers are the same – younger more tech-savvy customers are happier to share data than older customers.
It is not just about price – there needs to be something in addition which helps make lives easier and more enjoyable while potentially offering other rewards.
The focus as always is on understanding customers and trying to see the world through their eyes. There are real rewards for providers and customers in making better use of the wealth of data the industry already has.
---
GDPR Delete Day Report
Data is the lifeblood of the modern insurance industry. It influences everything from pricing to claims, and insurers are constantly searching for the right data on the right customers. Without data, the insurance industry just ceases to operate...