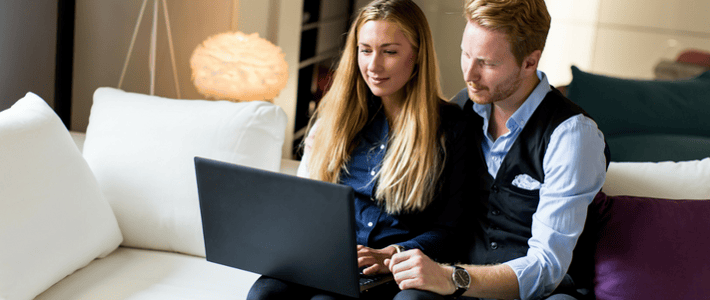 Drivers save an average £63 and householders £37 after a year

Staying loyal to insurers risks overpaying for cover

New FCA rules make it easier to compare insurance renewal prices
---
Drivers and homeowners can save up to £100 on their insurance each year by switching providers, highlighting the benefits of shopping around at renewal, new analysis¹ from financial services research experts Consumer Intelligence shows.
Its authoritative data on the savings made by car and home insurance customers found the average saving for switching is £63 for drivers and £37 for householders after a year with an insurer.
Customers who switch after a longer period with the same insurer stand to make even bigger savings — drivers who've been with the same insurer for more than nine years can save £116 while householders can save £127.
But the data, based on customers switching in the past two years, highlights how loyalty can cost and underlines the need to shop around each year.
New Financial Conduct Authority (FCA) rules introduced this April are making it easier to compare prices — insurers have to include the previous year's premium when inviting customers to renew.
Some 95% of consumers support the FCA's move, and most said they expected it to change insurance brands' behaviour to give better prices to loyal customers. Currently 89% of consumers believe insurance companies give their best prices to new customers, and 52% think that having to publish the previous year's price next to the renewal price will prompt them to give better prices to loyal customers instead².
Consumer Intelligence analysed savings from more than 9,000 car insurance customers and nearly 8,200 home insurance customers who have moved insurer to find how much they saved.
Ian Hughes, Chief Executive of Consumer Intelligence said:
"It is always the best policy to shop around at renewal and make sure you have the best cover at the best price. Those that do so are better off over time."
| | | |
| --- | --- | --- |
| AVERAGE SAVING FROM SWITCHING | CAR | HOME |
| First year | £63.62 | £37.13 |
| Second year | £67.15 | £45.45 |
| Third year | £75.57 | £62.10 |
| Fourth year | £81.78 | £66.42 |
| Fifth year | £81.16 | £78.03 |
| Sixth year | £104.77 | £67.65 |
| Seventh year | £96.78 | £96.32 |
| Eighth year | £82.56 | £84.43 |
| Nine - plus years | £116.71 | £127.04 |
---



Ends
Notes to Editors
¹Research conducted by Consumer Intelligence among 9,080 motorists and 8,183 homeowners who have switched insurance provider in the last two years
²Online interviews conducted 10-12 April 2017 1,072 respondents.
About Consumer Intelligence
Consumer Intelligence (CI) is a market research agency specialising in the General Insurance and Banking Sectors. We have spent the last 12 years perfecting the art of collecting data so that organisations can benchmark themselves. Since 2003, we have been collecting and analysing millions of prices across the telephone, direct insurer websites and aggregator channels.
---