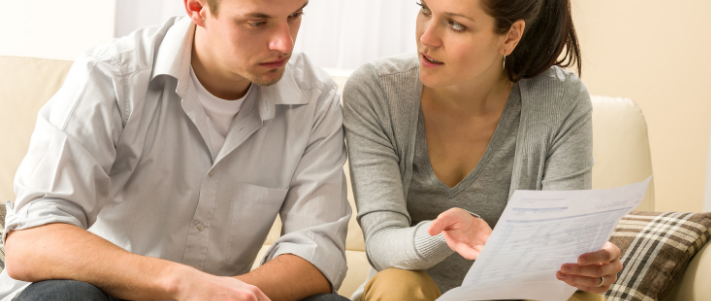 The extra amount that insurers and brokers charge customers who choose to pay for their insurance in instalment matters more than ever.
---
From a regulatory perspective, brokers and insurers are under pressure to demonstrate that they have treated customers fairly. That could include a conversation on why some are charging customers the equivalent of £125 per £100 of premium.

This view of the world is partly behind the recent shift by three of the major Price Comparison Websites to present customers with the total amount they will pay over the course of the 12-month policy.

As we revealed last month, this has reduced the competitive position of several brokers who charge higher than the market average for consumers to pay in instalments.

Further pressure was added last year when credit card surcharges were banned — giving customers who can't afford to pay a hundreds of pounds for car insurance in one lump sum a more competitive alternative.

This all serves to add pressure to brokers and insurers to optimise their instalment cost pricing models, in a similar way to how sophisticated their pricing models have become.

First up, there's the need to take a straight forward look at whether a brand's instalment costs are out-of-step with the rest of the market.

This certainly applies more to brokers than direct insurers. We examined 118 motor insurance brand quotes offered to real risks to find the average cost of credit for a customer paying in instalments via a broker is 14.3%. For a direct insurer, it's 10.4%.

The highest average cost of credit on offer from a direct insurer is 13.8%. There are 49 intermediaries charging customers more than this to pay in instalments.

To look at it another way, 66% of direct insurers charge less than 10% as an average cost of credit, compared to just 7% of intermediaries.

The figures also reveal which brands are able to offer a range of credit rates to consumers.

GoSkippy and Vavista (both operated by Eldon Insurance) offered some consumers the chance to pay in monthly instalments at a 40.3% cost of credit, and others 9.6%. Collingwood flexes between 1.7% and 11.6%.

Others offered a static credit rate, such Swinton's 16% and Hasting's 14.9%. In total, 54 brands offered variable rates, and 64 static rates, with a fairly even split between brokers and direct insurers.

Those utilising variable Cost of Credit could be using it on some or all of the following criteria:

Likelihood of the customer to default on their payments
Reducing cost of credit for higher premium customers, to increase the chance of winning their business
Increasing cost of credit for lower premium profiles to cover admin costs associated with the policy
Offering lower costs to win the business of customers that are more likely to buy higher margin add-on products
Given that the changes in how PCWs present their results to customers who want to pay in instalments, it is clear that the cost of credit can have a big influence in how likely a brand is to win a customer's attention and business.

We predict that more brands will invest in the models and technology required to offer a variable approach. Consumer Intelligence has invested in its own capability to help customers here, in order to benchmark brands instalment propositions and work with them to optimise their positions as part of their pricing strategies.

In the world of data usage, most brands spend a lot of time and money sourcing data for an informed pricing approach in respect of underwriting and margin elements to gain their optimum ranking position. A blunt approach to the cost of credit element, which can alter a quote by as much as 20%, can scupper all this hard work and investment.
---
Get a comprehensive understanding of market pricing behaviour for customers paying in instalments.
Instalment View is the latest addition to our comprehensive price benchmarking toolkit, Market View. Up to now, we have provided a unique understanding of market pricing behaviour based around the annual premium. Instalment View now enables brands to establish their competitive position when it comes to the total cost incurred by customers paying in instalments.
---
Post a comment . . .