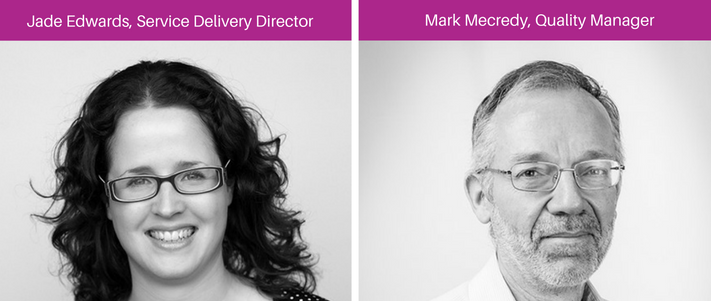 Our purpose is to empower financial services providers to see the world through their eyes of their consumers, and so make better business decisions.
Here our service delivery director Jade Edwards and quality manager Mark Mecredy explain how we go about it:
---
How have client demands and how they use data changed?
In the 12 years we've been in business, we've seen the data usage change from pure retrospective benchmarking of a client's position in the market, to much more proactive use of the data to understand where there may be opportunities they aren't exploiting and then using our data combined with internal results and other data sources to plot a course of action and make changes to tactics or strategy as a result. Then using our data to help monitor the results of the changes made and assess the impact on customers and the business.
What do you collect?
We collect pricing and service information across UK and overseas websites, telephone, online survey and in-branch channels for all general insurance sectors, business insurance, and foreign exchange money transfers and travel money.
How often?
We collect data 24 hours a day, 7 days a week and 365 days a year. Consumers never stop buying insurance or sending money around the world so we never stop collecting the results!
Why do you collect what you do?
We want our clients to be able to see how they perform in the eyes of their consumers. So we collect pricing information to show the deals that consumers are able to access out in the market, and we collect service information to align this with how consumers feel when they interact with a brand. A consumer will always consider price and service when making a decision to purchase anything, we think it's important that clients are able to see both these aspects and improve their offerings to more successfully meet the needs of the market.
How is it used?
That's quite a big question! We have the spectrum from insurers and banks using our data to assess the competition and create tactical and more strategic moves to get ahead, to agencies like the ONS who feed the data into the RPI calculations, over to Flood Re who are trying to demonstrate the efficacy of their government and insurer funded scheme. So quite a wide remit.
Our data is used in vastly different ways by all our clients, because we work with them to provide a bespoke service. No two insurers, banks or organisations are the same, each has its own set of challenges and aspirations and our data can help underpin strategies for tackling these.
How do you achieve quality?
We define quality as meeting the requirements of those with an interest in what we do, namely clients, colleagues and regulators. We aim to maximise it by building quality into all our systems and processes. We are constantly updating these to respond to developments in the environment in which we work, and to any flaws which develop.
How does CI ensure it operates within regulatory requirements?
Meeting regulatory requirements is one aspect of quality. We monitor developments in requirements and align our systems and processes to meet them. Where appropriate, we liaise directly with regulators to develop mutual understanding.
---
Questions Answered by . . .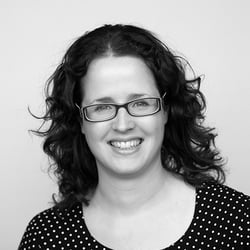 Jade Edwards: Service Delivery Director
Jade is responsible for delivering outstanding service to new and existing clients across the general insurance and banking sectors.
Jade has been with Consumer Intelligence for over six years. Formally Head of Operations, she took a one year secondment to lead the client facing teams in order to align the businesses operational activities with client needs. This resulted in her appointment in the position of Service Delivery Director. Jade is a graduate of the Imperial College Business School.


Mark Mecredy: Quality Manager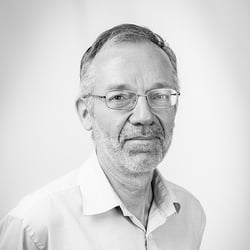 Mark joined Consumer Intelligence in 2010 following many years working in internal audit, mainly in construction and automotive manufacturing, where he obtained a black belt in the six sigma disciplines. He has degrees in economics from the University of Cambridge and computer science from the University of Bristol, and is a qualified chartered accountant.
---