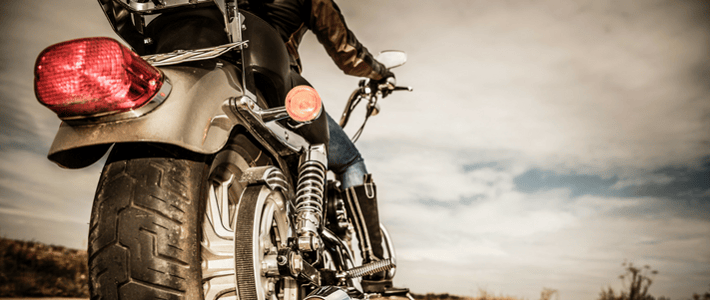 With motorbike insurance premiums on the rise and the number of riders growing, disclosure of last year's premium at renewal will spur an increase in the number of motorbike riders shopping around for insurance quotes and contacting their insurer.
---
Shopping online has become the dominant channel for new quotes, but contact centres should also be at the ready as consumers seek quotes and clarification of prices in addition to other service requests.
Our research shows 62% have spoken to their motorbike insurance provider by phone, with the most common reasons requesting a quotation (48%), buying a new policy (30%), renewing a policy (28%) and confirming details of an online quote (17%).
Motorbike Overall Pricing Index Rank 1-5
With most policyholders contacting their insurer by phone, the service they get remains an essential part of the customer journey to demonstrate the reliability and personality of a brand.

Our recent mystery shopping programme showed that the average call length varied between brands. The longest took on average 15 minutes 40 seconds to complete a call for a quote, whilst the shortest averaged at 12 minutes 48 second.
Getting through to speak to an agent isn't always easy with pre-recorded introductions followed by long wait times in some cases. The brand with the quickest time to reach an agent was just under a minute but the longest was over 3 minutes. That 3 minutes disguises a further issue of longer wait times where the caller actually gave up and tried again later. That was in our research programme but would a customer actually try that hard?
Average Call Time (secs)
As our callers are requesting a quote there should be a good opportunity for agents to demonstrate their sales techniques. But we found that sales effort varied between brands and for some was particularly low. For the brands that did try harder to close the sale, some did offer to send out the quote or try to arrange a call back when the customers was ready to make a decision. Making it easy to do business with the brand is a helpful way to encourage a sale and to demonstrate a commitment.

As policies vary between brands it is important for agents to be clear about the cover offered and what additional options are available. For example, Helmet and Leather cover is included in few policies, but may be available to add to other policies.
Pillion cover for taking passengers on the back of a bike is included as standard in some policies and not with others. With 55% of bikers riding with a pillion passenger but only 49% of those reporting having cover for doing so. That's another opportunity to communicate policy benefits away from a PCW form.

The big point to note for all those conversations is that motorbike riders are serious enthusiasts. 89% of them also own a car, yet most choose to buy their insurance from a specialist provider. They are also more likely to prioritise cover over cost for this cherished possession.
My Motorbike Insurer Is . . .
Viewsbank survey, conducted online 19 to 23 April, 131 respondents
What's most important to you when choosing who to insure your motorbike with?
The final point to have in mind when building a rapport with this customer segment is that they really do like to talk about their bikes.
Here are some selected quotes from our panellists on their favourite thing about owning a motorbike:
The freedom on a hot sunny day and the wind blowing at you.
The pleasure I get and the friendship.
The fun of open air riding and the relative ease of use in heavy traffic.
I like the freedom of riding it especially when a crowd of us go out together. Also going to the bike racing circuits and gathering with a large group of bikers.
Inexpensive form of travel but still able to travel long distances. And the bike gets round many traffic hold-ups.
The thrill of it.
Freedom of open road, pleasure of riding bike, thrill of overtaking, all round great experience.
Speed and freedom.
---
Grow your motorbike insurance business
If you've got questions on how to grow your motorbike insurance business, we can help you find the answers.


---