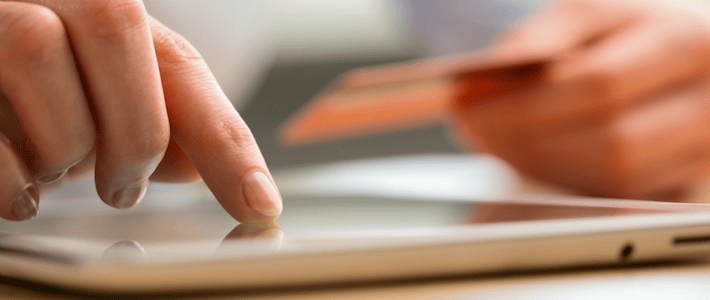 This week marks yet another enforced change on the general insurance industry. From the 1st of April brands must publish last year's premium at renewal.
---
They must also include a message to encourage consumers to check their cover and shop around for the best deal at each renewal, and give customers who have renewed four consecutive times an additional prescribed message encouraging them to check if a rival brand can offer the cover they want at a better price. We expect this will lead to even more shopping around.
This comes at a time where we are seeing an average increase in motor insurance premiums of £27.76 compared to February, as a result of changes to Ogden rates.
These changes will spur the best brands to grow and thrive as they adapt and capitalise on opportunities, and the weakest to decline more rapidly.
7 tips to help effective brands keep their wits about them
1. Fixate on your customer
In times like this, understanding your customer's attitudes and behaviours can get pushed down the list of priorities. But this is the very time when understanding how these external events impact their shopping behaviour is crucial. It will help you plan your acquisition activity and inform how you can retain customers in a period where we are forecasting increased shopping around. It can help you answer questions like if you lose customers at renewal, how quickly can you change your new business and renewal pricing structure to win new ones?
2. Watch the competition
With so much external change in our sector right now, one of your options might be to do nothing, to wait and see what everyone else does. The truth is there is no such option, you can be just as impacted by everyone else's changes as you can be your own, so keep an eye on your competitors to understand how their changes are impacting you and what you might need to do to respond.

3. Test and learn
If you do decide to make rate changes, testing them internally is not the same as seeing how a new rate set might land on a PCW or against your nearest competitors. Our latest blog on Ogden shows the varying approaches we are observing just one month in. As Phil Paterson-Fox, one of the key account directors here at CI says "With access to the right data, you can test rates prior to putting them live. This is particularly relevant for brands distributing via aggregators where volume of quote traffic means any pricing errors are exposed very quickly - that is, unless you have incredibly flexible systems that allow you to change price almost immediately".

4. Measure everything, obsessively
With all the external changes being forced upon our market right now, as well as making any changes of your own, you need to be able to measure and analyse as much as you can to understand which factors are affecting your performance most. Getting a baseline as soon as possible is essential because there is more than one moving part in play so you need to be able to work out the difference between cause or correlation.

5. Don't let anything surprise you
Back in January Lisa Franklin, one of our Key Account Managers, wrote about modelling the impact of different scenarios on your business model. Analysing multiple what if scenarios, from the worst case to best case scenarios means you can be prepared for every eventuality. One of the things we learn quickly at CI is that there are very few mistakes, everything has a reason, sometimes you just don't know what it is. We aren't saying there is a good reason, but there is a reason.

6. Plan ahead
Ogden changes last month, renewal notices from 1st April but don't forget GDPR is now only 12 months away. Everyone one's been having a lot of fun with Big Data and the use of third party sources of data to enrich your knowledge has helped the industry massively. The General Data Protection Regulations will change what data you can have, how you use it and how long you can keep it for. The clock is ticking, your time starts now.

7. There's always a silver lining, sometimes it is just obscure
Our CEO Ian Hughes says "the stronger insurers that are most adept at being able to offer value will do well and the weak will get weaker'.


---
Model the impact of change
We are already helping some of our clients model the impact of these external changes and what it means for their business. If this is something you think we could help you with then get in touch.
---