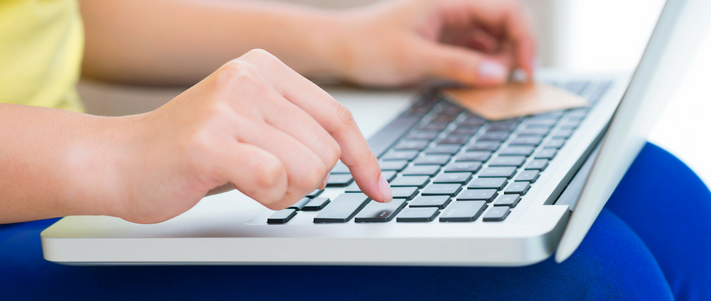 The number of motorists who shop around at renewal has fallen as deflation has entered the market, insight from our Insurance Behaviour Tracker reveals. But there are still deals to reward those who do shop.
---
As our latest car insurance price index showed, premiums are coming down, and new business quotes are 5.5% lower than a year ago.

Data from our Insurance Behaviour Tracker shows a correlation. Shopping around is now at a two-year low. In the three months to April 2018, 82.6% of customers shopped around at renewal, compared with a post-Ogden high of 86.2% last July. As the graph below shows, the decline is steep.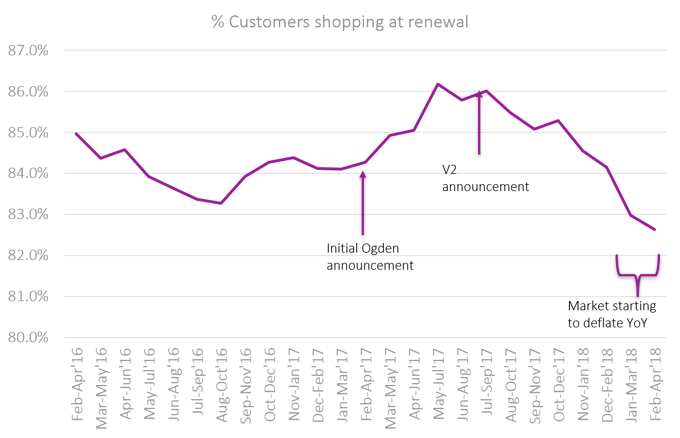 This has been driven by customers seeing better prices at renewal as well. When we ask the customers who don't shop around why they renewed with their existing provider, we see a rise in two price-related answers: being offered a lower or similar premium by their previous provider. Combined, price motivated 30% of the non-shoppers to stay put vs 22% a year ago.

Good customer service and a positive brand association remain a leading factor too. A quarter of the consumers who didn't shop around did so primarily because they like the brand they're with.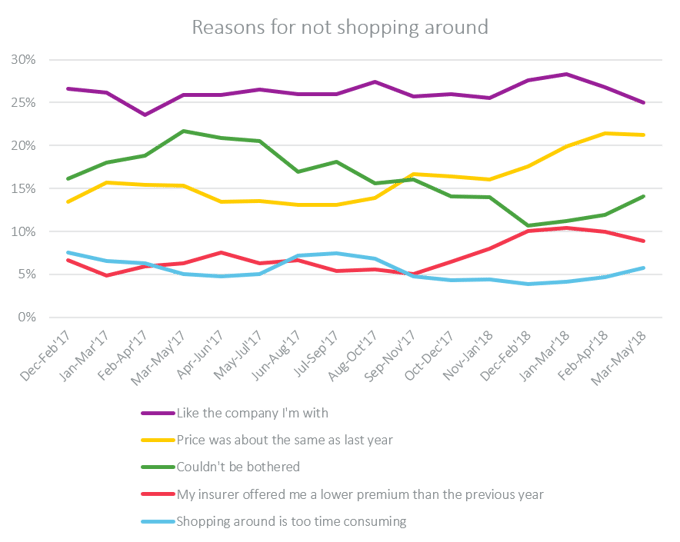 But for the customers who do take the time to shop around, the number who end up switching is on the rise. This suggests that whilst renewal prices are coming down, new business prices are coming down by more.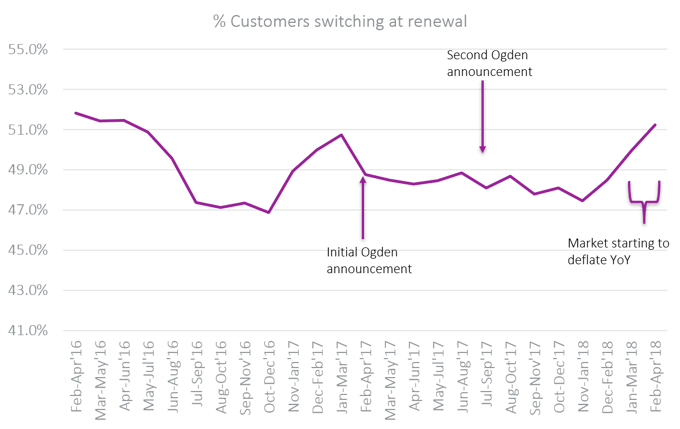 For those that do shop around, everyone has a figure at which they will decide to stick or switch. It varies greatly by demographic and by how much you like the brand you're with, but the 'tipping point' at which more than 50% of consumers will switch, is on average £50 for a motor policy.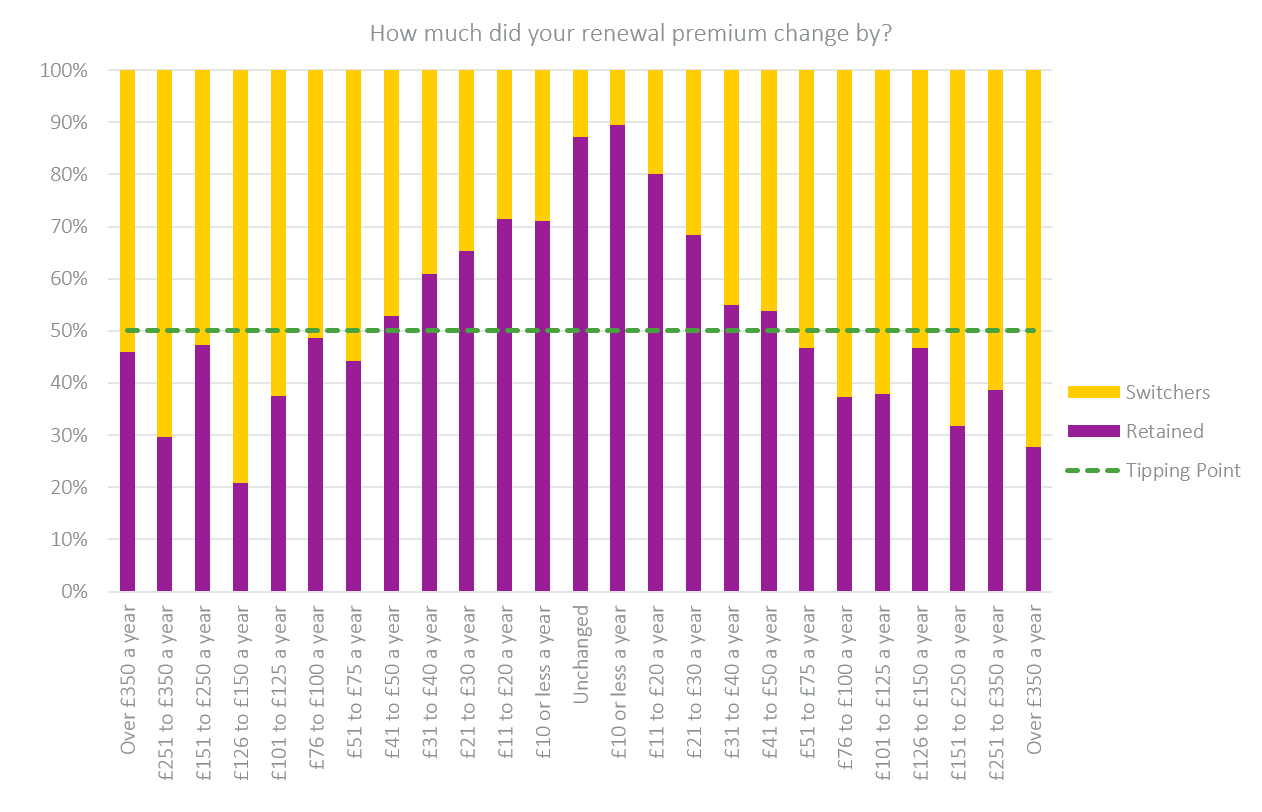 Tipping Points Nov '17-Apr '18
This all gives insurance brands a chance to fine-tune their renewal prices and retain customers. In a deflationary market, savvy brands could hypothetically please existing customers with prices flat on last year, whilst courting new customers with better prices still.

But reliance on price will not be enough to stop customers shopping around. The huge range of retention rates – from the high 80%s to below 10% amongst the brands Consumer Intelligence monitors – shows that there is more to the story.
---
Improvements to our Insurance Behaviour Tracker (IBT)
For the last ten years, our Insurance Behaviour Tracker (IBT) has informed business planning by helping you answer key questions about how consumers interact with you and with your competitors at renewal. To ensure IBT continues to deliver exciting insights and user experience for another decade, we have implemented the most significant upgrade in the history of the platform's existence.

---
Post a comment . . .