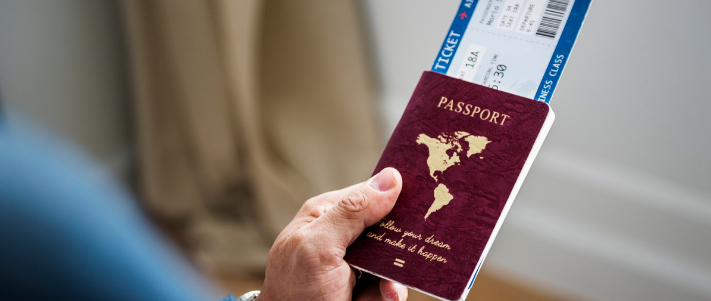 Two out of five believe they will need more extensive cover as prices increase
But Brexit will encourage more to buy insurance
---
Holidaymakers are braced for higher travel insurance bills this summer assuming the UK leaves the European Union as expected — but Brexit could still be good news for travel insurers, new research1 from award-winning data analytics company Consumer Intelligence shows.

Its nationwide study nearly half (49%) of holidaymakers expect travel insurance bills to rise in general after Brexit while 40% believe they will need to buy more extensive travel cover for holidays after the UK leaves the EU.

But Consumer Intelligence's research shows that despite expected price rises Brexit could be good news for sales of travel insurance and insurers.

It found holidaymakers are now more likely to buy travel insurance after Brexit — 12% of those questioned who admit to sometimes travelling without insurance say they will now buy cover for Europe.

And nearly one in four (24%) say they are now more likely to opt for more expensive travel insurance when travelling in the EU.

The Association of British Insurers is warning that in the event of the UK leaving without a Withdrawal Agreement, the European Health Insurance Card (EHIC) which entitles UK holidaymakers to state-provided healthcare will no longer apply.

Uncertainty over a no-deal Brexit and the potential impact on holidays has not had much effect on holiday plans despite March 29th falling in the middle of school half-term holidays — 28% of those questioned said they had booked holidays for that period.

John Blevins, Consumer Intelligence insurance pricing expert said: "There is still great uncertainty about the final shape of the UK's Withdrawal Agreement from the European Union and what impact it will have on travel insurance.

"Holidaymakers seem resigned to having to pay more for insurance after Brexit although in general the biggest influence on prices is claim costs which have edged up recently as increasingly we go on holiday with more expensive items.

"Going on holiday without travel insurance is not a risk worth taking so it is encouraging that more people intend to buy insurance for European holidays in the future."

Consumer Intelligence's research found around 7% of customers with annual travel insurance policies have brought forward the renewal date to ensure they are covered throughout the Brexit period while 31% say their annual policy already covers them for summer holidays.
---
Optimise your competitive position in a fast-moving market
Online Price Check gives you a uniquely comprehensive understanding of market pricing behaviour within the travel insurance industry. It contains actionable insight which will enable you to make informed decisions around pricing strategy.
---

Ends
Notes to Editors
1Research conducted by Viewsbank among 1,003 adults aged 18+ between January 25th and February 1st 2019
For further information, please contact:
Consumer Intelligence
Catherine Carey
PR & Communications Manager
07823 790453
Citigate Dewe Rogerson
Kevan Reilly / Jonathan Flint
020 7638 9571

About Consumer Intelligence
Consumer Intelligence conducts consumer surveys and benchmarks price and service performance providing unique insights into competitor pricing and customer experiences, their attitudes, opinions and behaviours. For more information, visit the web site www.consumerintelligence.com


---
Travel insurance
If the UK leaves the EU on 29 March 2019 without a Withdrawal Agreement in place, and in the absence of a specific agreement to the contrary, the European Health Insurance Card (EHIC) will no longer apply. This makes it even more important that you have appropriate travel insurance in place to cover medical costs while you are travelling in an EU country, in the same way as you would when travelling to a non-EU country.
---
Post a comment...