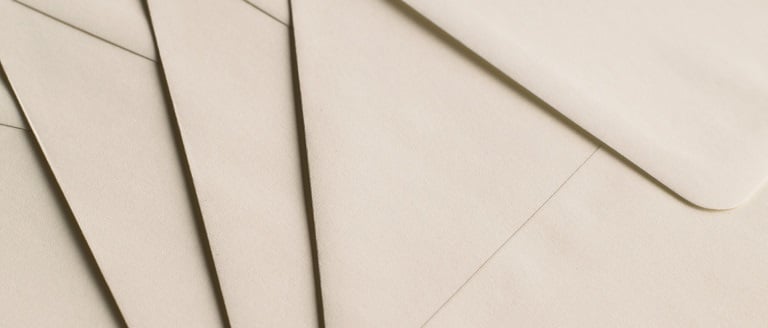 It's been over two years since brands have had to display last year's premium on customer renewal letters as well as messages encouraging them to check their cover and shop around. However as The Financial Conduct Authority observed in its evaluation of the notices earlier this month, its rules were not prescriptive. They do not, for example, detail precisely where and how last year's premium should be included in the renewal notice.


The FCA also noted a variation between how firms applied the rules and how they drew attention to and presented last year's premium and statements on switching.

The regulator developed a scoring methodology for firms' application of the rules. Most scores were either stable or improved following interventions. However, a small number of firms' scores fell between 2017 and 2018.

At Consumer Intelligence we think that the brands which invest the time in thinking clearly about how things look in the eyes of customers will benefit from a long term and profitable relationship.

We've been busy collecting examples of home and car insurance renewal letters to assess them not just from a compliance perspective, but by how they are perceived by consumers and what actions they will likely take as a result.

Here's what we found:
1. One size doesn't fit all
Letter and schedule length varied from 4 pages to over 18 pages. Is it any wonder that 38% of customers got no further than skim reading the message?
2. Interpretation of rules varies
We've seen one brand which didn't include a generic shopping around message, some which showed inception and renewal prices together, and others which separated them. Some customers had to flick through beyond the first page to find pricing information, for example.

Messaging itself varies from "renewal is a good time to check your cover is still suitable" to a sterner warning to check the information remains true and complete or a claim may be rejected or reduced.

Wordings and layout make a difference. When we market tested three hypothetical renewal notices and asked consumers what they would do next, we found that where information is physically located on a page could make someone 7% more (or less) likely to call their insurer to discuss their renewal. If you want to have a meaningful dialogue with your customer and persuade them to renew, the conversation opener matters.
3. Most brands miss the opportunity to demonstrate reasons to renew with brand messaging
There's an opportunity to include cross selling or upselling messages (beyond add on products) during this conversation.

Some 76% of consumers buy home and motor insurance from different providers. The biggest reason for doing so is that no one has offered them an incentive to buy more than one policy from the same provider.

Renewal notices are a great opportunity for brands to talk to the customer about everything else they do, and to give them a reason to stick around.
4. No brand explains the reason for any price change
This seems like a missed opportunity, especially when the regulator has its eye firmly on unjustified price increases targeted at loyal customers. Brands could talk about the expiry of an introductory offer or explain how claims inflation has required it to increase premiums. Transparency tends to be an effective antidote to cynicism.
---
What if you could turn the FCA compliance into an opportunity?
As you know, since 1st April 2017 the FCA has been enforcing its ICOBS guidelines, particularly chapter 6 which states insurers are required to include last year's price as a comparison against the new renewal premium.

Insurers that have fallen foul of this guideline have had lengthy and time-consuming consultations to fix problems they could have previously solved in a cost-efficient but also profit-enhancing way.

At Consumer Intelligence we have done the hard work for you, collecting hundreds of renewal notices and conducting market representative primary research to develop our 10 point methodology in analysing your renewal notices, not only from a compliance perspective but also for commercial gain.

Avoid a similar outcome and turn compliance into an opportunity by speaking to Consumer Intelligence now about what you can do to improve your renewal notices and drive your market share by analysing real consumer data.