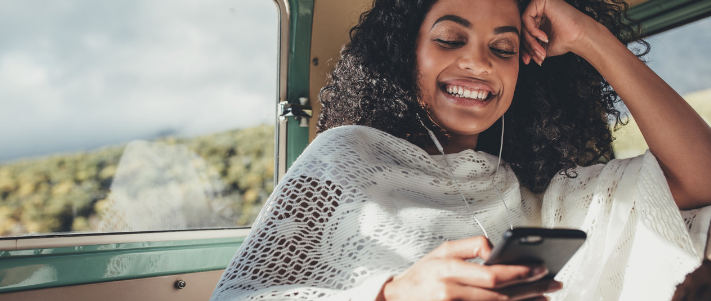 Flexible and on-demand insurance products are on the rise, but are consumers ready for them? Leigh Calton, Senior Consultant at Consumer Intelligence's Horizon Scanning Practice, delves into the regions to find out whether location affects people's propensity to adopt this up and coming trend.


---
Today's connected consumer demands a higher level of control over the services they access. And insurance is no exception. With the emergence of on-demand products such as 'Veygo', the short-term car insurance proposition from Admiral, and 'Elastic' — the flexible free-to-cancel monthly rolling home insurance from Ageas, we're seeing a new breed of home and motor insurance propositions with flexible policy terms at their core. But traditional insurers aren't the only ones contributing to the trend - Insurtech brands such as Cuvva, JustMiles and Trov are also leading the move to more flexible and on-demand insurance products.
In a recent blog exploring the reasons behind the emergence of flexible and on-demand insurance, we revealed that 78% of respondents to a Consumer Intelligence survey were 'likely' or 'very likely' to choose a flexible insurance product, compared to 59% of respondents who said the same for an on-demand product. But how does this translate into the various UK regions?

When asked about flexible insurance, a significant 39% of respondents from Northern Ireland said they would be 'very likely' to choose this type of insurance product — a whole 6 points above any other region. In contrast, only 11% of Northern Irish people are 'very likely' to choose an on-demand product.

When it came to deciding whether flexible insurance is more or less appealing than the traditional 12 month policy, the North West of England took the lead with 58% of respondents claiming it to be 'more appealing'.

Results show Scotland as the region most in favour of on-demand products, with the highest percentage of people (41%) perceiving them as 'more appealing' than a traditional 12 month policy.

Subtle differences can be observed between the North and South of England, with Northerners coming out as slightly more likely to adopt this new insurance trend, though still displaying a stronger penchant for flexible insurance.

When we look at the breakdown by region, we see a consistent leaning towards flexible insurance. But why?

With flexible insurance, consumers can cancel at any time, allowing them to break free of the constraints imposed by the traditional 12 month policy. On-demand insurance takes it one step further, providing a product that can be turned on or off at any time, placing full control in the hands of the consumer. However, rather than seeing on-demand as empowering, our data suggests that consumers see it as an added responsibility and prefer the comfort blanket of flexible insurance, knowing that they are covered at all times.

Our research proves that insurance is changing and so are consumer expectations. The insight into flexible and on-demand insurance and the potential impact on consumer shopping behaviour illustrates Consumer Intelligence's approach to understanding the impact of future trends through our Horizon Scanning Practice.

---
[WEBINAR] Will flexible insurance bend consumer shopping behaviour?

To learn more about this topic and take part in the discussion join us for our forthcoming webinar. We'll be highlighting some more exclusive consumer research insights and sharing analysis from our Horizon Scanning practice about the key trends changing consumer insurance behaviour.
The webinar is on Tuesday 13th November 12 Noon and registration can be made here.

---
Post a comment . . .