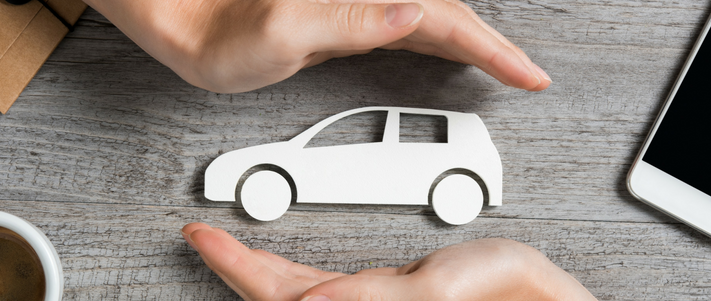 Motor insurance has become a deflationary market in the last six months and insurers are struggling to make an underwriting profit. The intense competition brands face has already claimed some high-profile casualties. The best businesses examine how they can mitigate these tough trading conditions from every angle. One of the elements that remains profitable is the extra income that can be made when customers choose to pay in monthly instalments.


---
The opportunity is huge. Some personal lines brokers derive over a third of their turnover from instalment fees, while for large direct insurers the interest charged on monthly payments can provide over £100m of non-risk income.

There are several elements insurance brands should consider when deciding their instalment strategy.
1. Are my pricing and instalment teams working together?

Some brands, particularly brokers, quite deliberately target customers who are more likely to pay in instalments. Consumer Intelligence data shows which age groups have a larger tendency to pay in instalments, and other demographic correlations.

It is also important for brands distributed through Price Comparison Websites to show in the right spot. PCWs rank quotes by annual premium, rather than by total amount repaid in first instance, but it is easy to change the view to see which brands offer the lowest total payment for customers who pay in instalments. Brands should be mindful of losing a top-ranking position because the quote returned by their pricing and payment teams are out of sync.

2. Is my brand over-reliant on instalment income?

Our insurance behaviour tracker shows the proportion of customers who pay for insurance in monthly instalments has fallen from 35% to 27% in the last two years.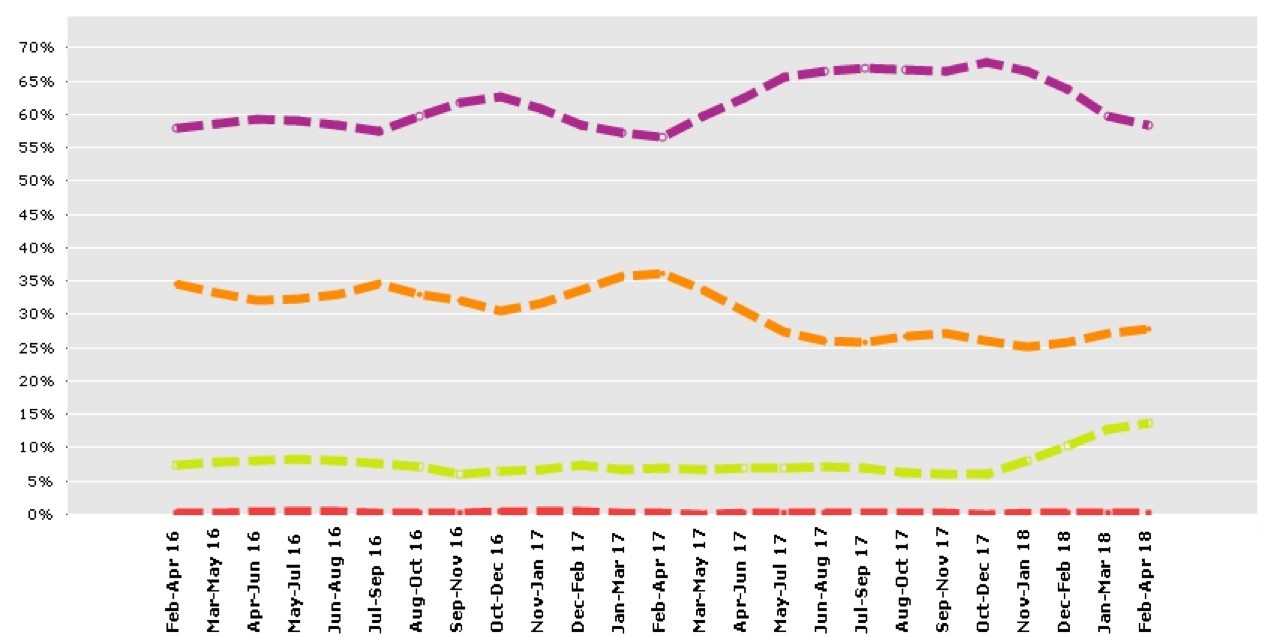 3. Is the APR rate competitive and sustainable?

As the chart above shows, consumers are moving away from paying their insurance company in instalments towards paying with a credit card and paying off the balance. That's a natural consequence of some APRs being much higher than credit card borrowing rates, and January 2018's prohibition of charging a surcharge to customers who pay by credit card.

Consumer Intelligence monitors the variable APRs offered by 113 motor insurance brands. They vary from 8% to 189%. The average offered across all brands is 30.9% APR, which is far higher than average credit card APRs. The growth in consumers paying for insurance on a credit card means it is the banks, and not insurers, who profit from lending.

On the other hand, brands which charge much less than their competitors may be selling themselves out of a profitable opportunity.

4. How much deposit should we charge?

This one varies from 7.2% to 34.1% of the total premium. Some brands vary it by customer, mitigating against the calculated risk of some people buying a policy and cancelling it, or of the customer falling behind with their regular payments. Other brands charge the same deposit for all customers. They could be optimising this to improve their cashflow positions.

5. Do customers who want to spread the cost of their insurance throughout the year have different buying patterns?

In a word, yes. The most notable of these is that they're the most likely group to renew with their current provider without shopping around first. Nothing like an upcoming annual spend of hundreds of pounds to focus the mind.
---
Get a comprehensive understanding of market pricing behaviour for customers paying in instalments.
Instalment View is the latest addition to our comprehensive price benchmarking toolkit, Market View. Up to now, we have provided a unique understanding of market pricing behaviour based around the annual premium. Instalment View now enables brands to establish their competitive position when it comes to the total cost incurred by customers paying in instalments.
---
Post a comment . . .