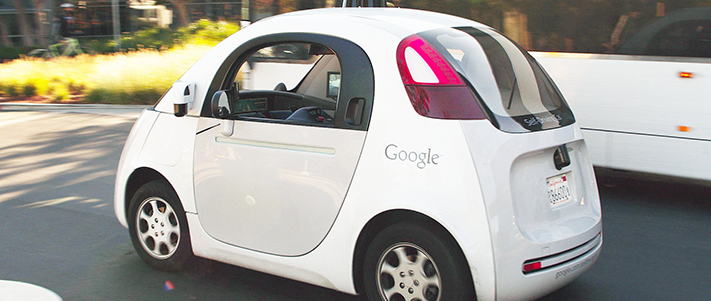 More than seven out of 10 motorists believe rates will rise
But insurance industry argues driverless cars will cut premiums in the long-run
---
More than seven out of 10 motorists fear the launch of driverless cars will force up the cost of motor insurance — with more than one in three worried premiums will rise substantially, new 1 research from insurance market research experts Consumer Intelligence shows.

Legislation to allow driverless cars to be included in standard insurance policies was included in the Queen's Speech today raising the prospect of self-driving cars on UK roads by 2020.

The insurance industry is working to smooth the way with 13 major insurers organised by the Association of British Insurers focused on tackling the industry issues raised by self-driving cars.

But Consumer Intelligence research highlights they have a battle to convince motorists — 71% before the Queen's speech said they believe insurance premiums will rise as a result.

And 35% are convinced insurance costs — which are already accelerating — will rise substantially to pave the way for autonomous cars. Motorists aged under-18 are slightly less concerned about the impact on insurance — but still 65% of them believe rates will rise.

Insurance industry data shows 94% of motor accidents are caused by human error which implies that rates should fall and long-term predictions are that premiums could be cut by as much as 80% over 25 years.
---
Ian Hughes, Chief Executive of Consumer Intelligence said:
"Driverless cars sound like science fiction but will be a reality on UK roads within four to five years."
"Motorists are definitely not convinced yet of the benefits at least in terms of the impact on insurance prices despite the reassurance from the industry that human error is the main cause of accidents."
"With more than seven out of 10 people convinced driverless cars are going to cost them more on insurance there is a job to do on selling the benefits."
---
The insurance industry has identified issues including who would be held responsible in the event of an accident — drivers, manufacturers, system developers, car dealers or maintenance firms.
The industry is also looking at whether new road laws are needed and how to deal with vehicles with different levels of automation and how data is recorded.
Car insurance price rises have already risen 13% in the past year to around £683, Consumer Intelligence data2 shows.
---
Identifying future trends and planning for them
'Apps within apps' is just one of over 100 important and emerging trends being tracked by Consumer Intelligence through its horizon scanning service that helps organisations to identify, understand and prepare for a dynamic future environment.

This insight, including the use of international examples, is already being used to help some of the UK's leading companies within the insurance market create a competitive advantage. Isn't it time you looked to the future with Consumer Intelligence?

---
Notes to editors
1 Research conducted among 1,000 drivers aged 17-plus using an online methodology on May 17th 2016
2 The cheapest premiums were calculated by comparing the prices offered for 3,600 people by all the major Price Comparison Sites and key direct insurers. The top 5 prices for each person were compared to the previous month's top five and then averaged to produce the index.
About Consumer Intelligence
Consumer Intelligence conducts consumer surveys and benchmarks price and service performance providing unique insights into competitor pricing and customer experiences, their attitudes, opinions and behaviours.
For more information, contact us here.