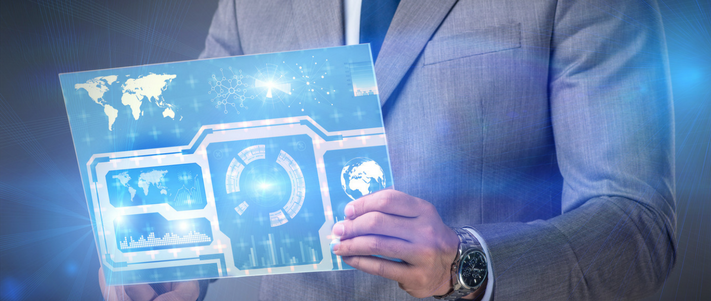 As the digitisation of insurance continues to gather steam, so too does the volume of reports cataloguing the landscape. One recent example has unintentionally highlighted that digital first doesn't always mean best.

A report, which assessed insurers' digital capabilities across the value chain — including quotes, documentation, renewal, mid-term adjustments, claims, telematics, webchat and apps — noted significant discrepancies across the market.
Any attempt to rate and rank incumbents is likely to be seized on by the press, and this proved no exception.
One piece of coverage noted that one insurer, NFU Mutual (known as the Mutual to its loving fan base) had 'no digital presence', ranking lowest for its services in home and motor.
Yet observers, including our CEO, Ian Hughes, take a slightly more nuanced view.
"The Mutual may rank 'lowest' for digital, but they rank number one for customer service. Perhaps there's a lesson for all of us there," he says.
Research from Consumer Intelligence released earlier this year, Making Customer Experience Count, singled out the Mutual for its customer service excellence. It was the only insurer to feature in all of Consumer Intelligence's 2017 Awards categories, as voted for by consumers, including claims, trust, satisfaction, recommendation and overall service across both home and motor.
Hughes' comments, initially published on LinkedIn, drew a firm response, not least from Altus Consulting, the authors of the report, and the Mutual themselves.
"Digital maybe quicker, but I don't believe that's what businesses actually want," says Ashleigh Gwilliam, who works on the customer engagement side of the Mutual business.
The message was echoed by the Mutual's customer service director, Steve Bower.
"The benefit of our large chain of 300 local offices is the personal contact, advice and expertise we offer our customers to meet their bespoke needs," he told POST magazine.
The debate touches upon the wider theme of customer need, which at times appears at risk of being ignored in favour of digital product and process development for either its own sake, or to derive other commercial advantages.
Digitisation clearly has a crucial part to play in product and customer experience development in the years ahead, but only if it is aligned with the needs of your customers — both new and existing. It's not digital first that should be driving new propositions: it's putting the customer first. User-centred design is the bedrock of true digital product development.
How to supercharge your customer service experience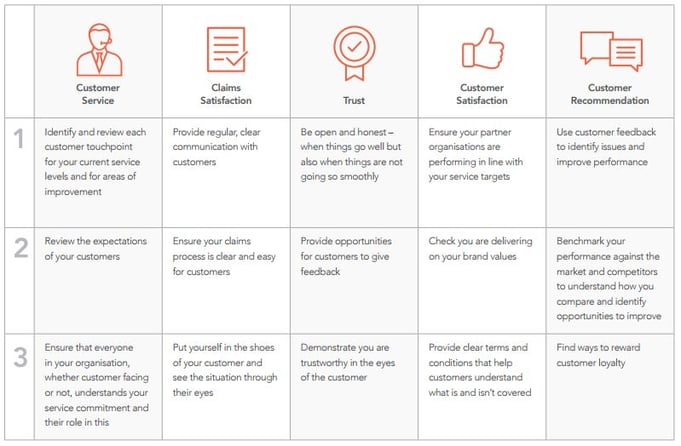 "Too many organisations approach 'Digital' or 'Transformation' as some form of cost exercise or 'cool' exercise," Hughes adds.
"The companies that are really making digital happen are those that start this with the customer. They ask 'How can we do something that really makes customers lives better?' and work from there.
"That means they don't start with an IT transformation or digital team. They may not even need to deploy any tech. They start by working with customers, understanding their lives and spending time with them.
"Maybe that is the magic that the Mutual have found."
"When we carried out this research the intention certainly wasn't to rank insurers from good to bad," adds Mark Andrews, Director at Altus Consulting.
"Ranking can be misleading unless put in context. Does the insurer that comes top of the aggregator list provide the best product?"
At Consumer Intelligence we believe that business has to start and end with customers, through better customer service. Digital can be a powerful and transformational ally on that journey, but if you start by thinking that what you need is digital to fix your problems, then you have started in the wrong place.
---
Identifying future trends and planning for them
'Apps within apps' is just one of over 100 important and emerging trends being tracked by Consumer Intelligence through its horizon scanning service that helps organisations to identify, understand and prepare for a dynamic future environment.

This insight, including the use of international examples, is already being used to help some of the UK's leading companies within the insurance market create a competitive advantage. Isn't it time you looked to the future with Consumer Intelligence?

---