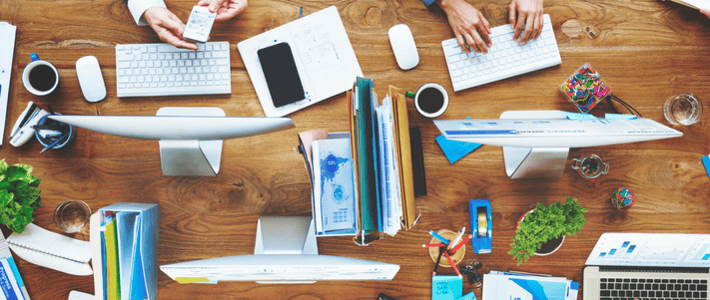 Because personal lines brands are under a huge amount of pressure from both price and regulatory change the case for becoming operationally efficient is stronger than ever.
---
Not so long ago only brokers could tell customers how different prices compared. Those days are long gone. Motor and home products are far more commoditised than they've ever been. They are simpler, more transparent and access to pricing is ubiquitous.
Shoppers are testing the market more than ever before. The latest Consumer Intelligence figures on shopping behaviour shows 82.5% of people look for an alternative quote at renewal. This means the capacity to make money from habitual renewals is dwindling while disruptive start-ups are entering the marketplace.
In order to be able to respond to these challenges, insurance brands need to drive towards highly efficient business models to provide them with enhanced competitiveness in the digital world and enable them to invest in new markets, products and delivery systems.
Create the flexibility and capacity to move more nimbly
Shareholder returns were once the primary goal of efficiency savings. Now insurance brands must also use savings to create the flexibility and capacity to move more nimbly and ultimately preserve the longevity of the enterprise.
There is likely to be a wave of consolidation in the global personal lines insurance market. The most efficient organisations with the lowest cost bases will be the winners because they'll be able to make a business case for absorbing the tired and inefficient.
So where do you begin?
Streamline delivery of products to customer so you become the easiest insurance company in the world to do business with, from a consumer point of view.
Amazon introduced a new level of convenience into the world and a new expectation of transactional ease. This has caused a raising of expectations across all retail product lines. What would make your brand the Amazon of the insurance world?
That all begins from understanding the most effective way to delivery insurance products that meet the customer's expectation.
Insurers must invest in the processes that most affect and touch the customer whilst making all processes that are invisible to the customer as low cost and effective as possible whilst protecting and nurturing the ownership of the customer relationship.
Customers are at the heart of it operational innovation
Over the last 15 years Consumer Intelligence has been able to forensically study what works and doesn't work. As a company we are founded on a principle that companies which fixate on Customers are the ones that survive and grow. Customers may seem like a long way from Operational Innovation but the truth is they are at the heart of it. Our experience of helping these companies starts from helping them deconstruct their existing perceptions. Breaking these perceptions and rediscovering their purpose, to serve customers, creates a dramatic change. We call it a Transformative Operational Innovation Programme.
---
Find out what makes yours customers tick
Better understanding of your customers' desires will help you to design the right products and services. Get in touch with Consumer Intelligence to find out what makes yours tick.