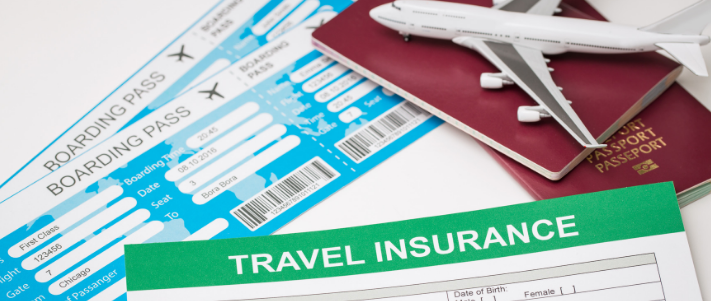 In February, I had a skiing accident that required urgent attention. Luckily, I had arranged health insurance before setting off. If I hadn't, I would have been faced with a bill of around €1,000. Getting me off the piste and to the medical centre for an x-ray was the majority of that cost, but around €200 of the total was spent just at the pharmacy. I was surprised that the local medical centre didn't even accept European Health Insurance Cards (EHIC).
This would also have been a shock to a lot of consumers from the UK. Our research shows that many over-estimate what medical assistance those in possession of an EHIC can benefit from in Europe. Some of those aren't buying any travel insurance as a consequence.

Our Viewsbank poll shows that over one in ten (13%) people who went on holiday in Europe in the last 12 months did not buy any travel insurance at all. Of those, one third didn't buy cover because they believed the existing EHIC, previously known as the E111 form, would cover them for any medical and health issues.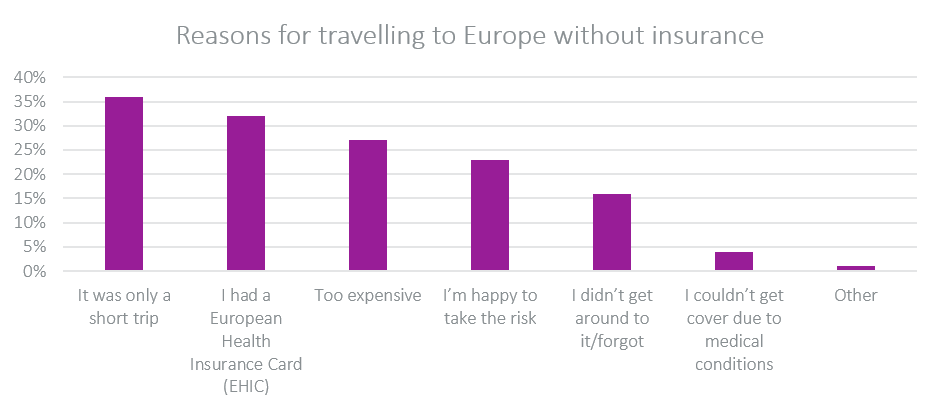 Furthermore, 44% say they would assume that the European Health Insurance Card would be enough to cover them for any medical or health issues which required treatment while they were abroad, whilst 23% believe it would give them free healthcare across Europe.

The reality is very different — and costs and coverage vary from country to country. The EHIC does allow UK holiday makers travelling in Europe to get the same level of state-provided medical care as someone who lives in the country being visiting and is valid in all European Economic Area countries (and Switzerland). However, the EHIC is not an alternative to travel insurance, as many health-related costs, including medical repatriation, mountain rescue, ongoing medical treatment and non-urgent treatment, are not covered.

So, anyone having an accident in a country which requires patients to directly contribute a percentage towards the cost of state-provided treatment — known as a co-payment — would have to pay that too if they were not insured.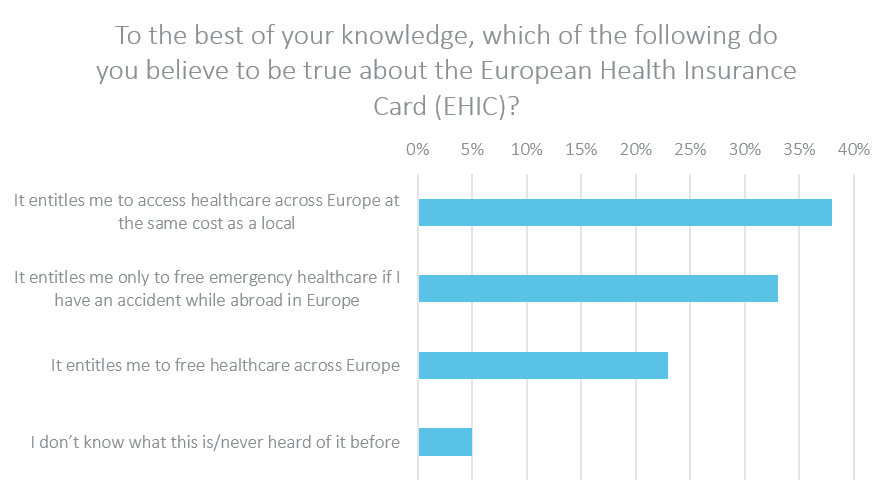 The importance of understanding this mismatch in expectations and reality for insurance brands is also underlined by how much UK consumers value medical assistance benefits. Again, according to our insights almost all of those buying travel insurance are worried about health expenses, citing medical expenses cover as very important (70%) or quite important (25%) when buying travel insurance. These concerns outstrip those of cancellation, curtailment and loss of luggage.

The anticipated demise of the EHIC, if and when the UK leaves the European Union, provides insurance brands with a real opportunity to educate existing and potential customers as to the need for and value of travel insurance.
And they will be pushing at an open door as most consumers we surveyed (63%) would already be more likely to buy travel insurance for a holiday in Europe after Brexit.

In the broader travel market space, brands will do well to keep a close eye on travelling habits. Sainsbury's Bank, for instance, has identified a rise in currency requests for countries outside the EU as travellers venture further afield with destinations including Turkey and Australia, and New Zealand growing in popularity.

Overall, my experience certainly proved that it pays to do your research and be prepared! As the next few years are looking increasingly uncertain, we are committed to working more closely with insurers and consumers alike to help them make the right decisions with confidence.
---
Optimise your competitive position in a fast-moving market
Online Price Check gives you a uniquely comprehensive understanding of market pricing behaviour within the travel insurance industry. It contains actionable insight which will enable you to make informed decisions around pricing strategy.