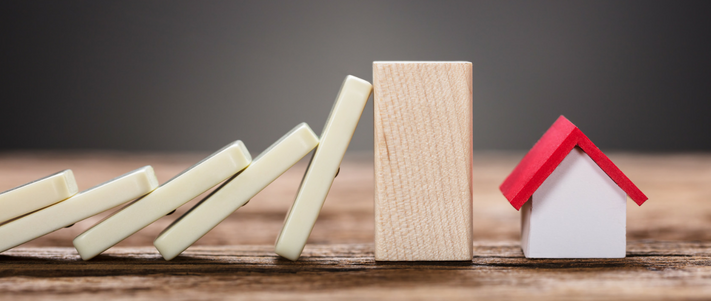 Average home insurance premium increases by three times inflation at 7.6%
Rising claim costs from snow storms and water damage put the pressure on premiums despite increased competition
---
Home insurance customers are still suffering from The Beast from the East as annual premiums rise by three times inflation, new analysis1 from insurance market research experts Consumer Intelligence shows.

Average home insurance costs rose 7.6% in the year to April to £133 with the cost of claims from the freezing weather in February and March plus the impact of Storm Emma pushing up premiums.

Increased competition from insurers for new business helped limit price rises but claims for snow and storm damage means premiums are still racing ahead of the average inflation rate for the economy of 2.5%.

Consumer Intelligence — whose data is used by the Government's Office for National Statistics to calculate official inflation statistics — says average premiums in London are the highest at £172 and rising the fastest at 11.9%.
Londoners pay 47% more than the lowest annual bills of £117 in the South West of England while the lowest price rises are in Scotland at 3.9%.

Homeowners with properties built before 1910 are seeing annual increases of 10.1% but new homes built after 2000 are also suffering with prices up 9.6% in the year to April. Older homes tend to have more wear and tear and thus are more likely to have things go wrong. Matching existing building materials for repairs in older properties can be more expensive.

Customers can take some comfort from prices still being slightly lower than in February 2014 when Consumer Intelligence started publishing data.

Prices have stabilised in the past three months and are even slightly down. The biggest regional drop in prices in the past three months was 2.2% in Wales. People aged under 50 are seeing prices rise at 8.8% compared with 5.9% for the over-50s.
John Blevins, Consumer Intelligence pricing expert said: "All the major insurers have seen a rise in claims from the Beast from the East and extreme weather with the cost of claims feeding through to premiums

"The ongoing issue of increased escape of water claims as demand for wet rooms and extra bathrooms rises is also adding to the pressure on prices despite competition on premiums from insurers.

"The growth of insurtech and smart homes able to detect issues before they become a claim will help cut premiums in the future, but as yet not enough customers and insurers are adopting new solutions."

The table below shows average premiums and price rises around Great Britain.
| | | |
| --- | --- | --- |
| REGION | CHANGE IN YEAR TO APRIL | AVERAGE PREMIUM (FIVE CHEAPEST) |
| London | +11.9% | £172 |
| East Midlands | +9.2% | £135 |
| South East | +8.8% | £135 |
| Eastern | +8.0% | £132 |
| North West | +7.5% | £130 |
| West Midlands | +7.3% | £124 |
| Wales | +7.1% | £126 |
| Yorkshire & The Humber | +7.0% | £131 |
| North East | +5.1% | £120 |
| South West | +4.9% | £117 |
| Scotland | +3.9% | £132 |
| GREAT BRITAIN | +7.6% | £133 |
---
Insight that will enable you to optimise your pricing strategy
Download our Home Insurance Price Index to gain insight into market movements, benchmark the major van insurance brands and help you understand the data behind the results.
---

Ends
Notes to Editors
¹The cheapest premiums were calculated by comparing the prices offered for 2,100 people by all the major Price Comparison Sites and key direct insurers. The top 5 prices for each person were compared to the previous month's top 5, then these variations averaged to produce the index.
For further information, please contact:
Consumer Intelligence
Elinor Zuke
07863 350270

Kevan Reilly / Jonathan Flint
Citigate Dewe Rogerson
020 7638 9571


About Consumer Intelligence

Consumer Intelligence conducts consumer surveys and benchmarks price and service performance providing unique insights into competitor pricing and customer experiences, their attitudes, opinions and behaviours. For more information, visit the web site www.consumerintelligence.com
---