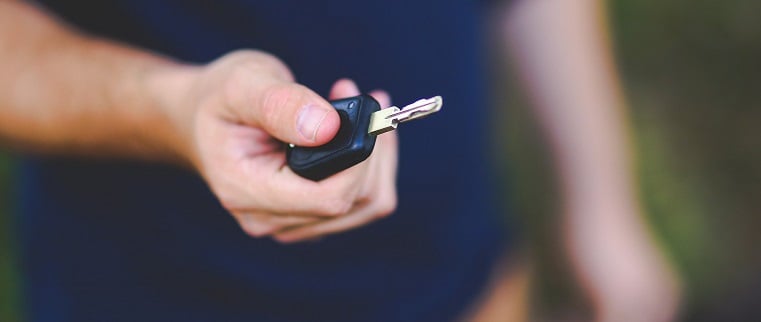 The FCA has suggested that it might ban auto-renewals in an attempt to stop insurers price walking customers. While insurers have highlighted obvious concerns that they may have, we wanted to hear the voice of the customer and find out what they thought of the proposed changes.


There are complex reasons why insurers offer cheaper prices to new customers. Not least the competitive pressures brought to bear by price comparison sites which means getting customers on board at a loss is often the only way insurers can hope to reach the top of the screen and it is a situation that nobody is pleased with.

One of the regulator's chief concerns with dual pricing is that vulnerable customers are passive in the renewal journey, unwittingly letting contracts run over at high personal expense.

Publishing the interim results of its investigation into general insurance pricing practices, the FCA revealed that it is considering changes to address practices which could discourage customers from switching providers.

Remedies it is considering include:
A ban or restriction on the use of auto-renewal of insurance policies, including where there has been a change in the price
Making auto-renewal opt-in only
Making it easy to decline auto-renewing policies at the time of purchase and at renewal
Ensuring that firms make it as easy to exit a contract as it was to sign up.
It has also said that it will weigh the impact of these measures against potential advantages to renewing insurance automatically. In our own research, we found that while there is clearly a strong, negative sentiment towards auto-renewal, that sentiment is by no means universal.

Across both home and motor, around two-thirds of respondents chose not to renew their policies automatically. When asked why that was the case, it is clear there is genuine negative sentiment towards the practice.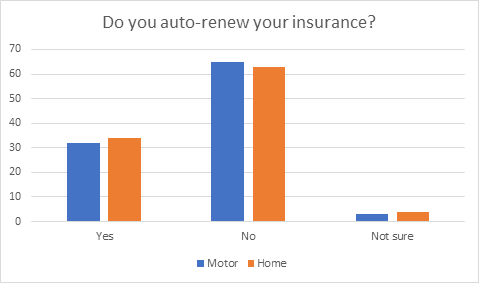 *Viewsbank poll of 866 home and car insurance customers conducted 2-5 November
Only 24% of respondents believed that auto-renewal was good for customers with more than twice that figure (61%) believing the practice is bad for the customer.

Interestingly, it is older drivers who are more opposed to auto-renewal. Some 69% of consumers aged over 55 said it was bad for customers to some degree, compared to just 47% of 18-34-year olds.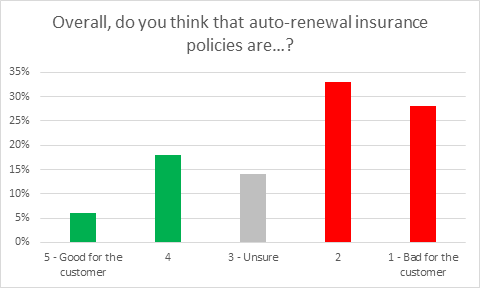 To understand the reasons behind this sentiment, we asked those who declined to auto-renew (two-thirds) why they did so.

Eighty-four per cent said they wanted to shop around, 52% wanted to be in control of what they are paying and, ominously for the industry, nearly half (49%) thought that renewing automatically was a way for insurers to take advantage of customers.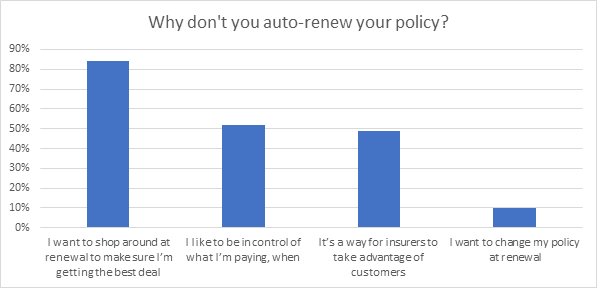 But this is by no means a uniform view –the true picture is much more nuanced than it appears.
Auto-renewal is seen as a convenience by many. Of the one-third who did renew automatically, 43% said it was the most convenient way to renew, 31% wished to remain with their current provider and 27% felt sorting out insurance was a hassle.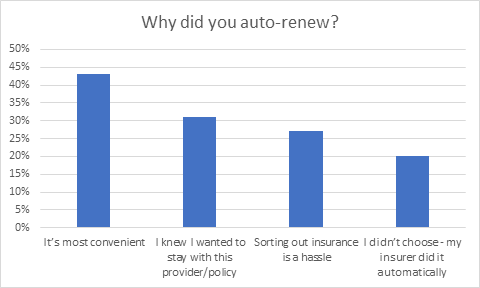 When we asked them to describe why they favoured auto-renewal in their own words, several picked up the fact that it protects them from the unintended consequence of having no insurance at all.

"I have a terrible memory and would forget to renew even if I had letters or reminders" Female, 35-44, East Midlands

"It is a safety net to make sure the careless do not find themselves not covered", Female, 45-54, London

"It saves a consumer being left unintentionally uninsured if they forget to renew/arrange their policy", Male, 25-34, Eastern England
These numbers and sentiments are not insignificant and show that while some of the FCA's proposed restrictions on auto-renewal could address the issues it has identified, it could also have unintended consequences for a large chunk of the insurance-buying public.


---
FCA feature Consumer Intelligence transparency research
The FCA recently published its interim report into pricing practices in the general insurance industry. We are delighted to announce that research we have conducted on behalf of the FCA around the impact of the transparency rules, brought in on 1 April 2017, has been published as part of this release.
This research was conducted using our Insurance Behaviour Tracker (IBT) the most comprehensive insurance focused consumer survey in the market. It provides insight and understanding of consumer behaviour throughout the renewal process, giving you a view of market trends, and brand performance.
As a result of our research being published in the FCA report we are offering a limited time discounted access to our consumer shopping behaviour data.
This will give you incredible insight into shopping around including:
Access to why consumers shop
Brands they consider
Reasons why they do not shop around
If you would like to complete the full analysis, workshops are available covering:
Customer engagement
Shopping journey
Retention
---
Comment on blog post . . .