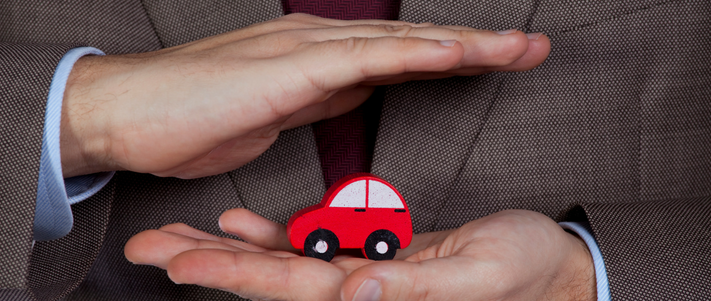 Direct writers have stolen a march on motor brokers in recent months.


---
In June 2017, direct writers provided 45% of the top five cheapest quotes to new customers. They steadily became more competitive — in October direct insurers offered half the top spots. They haven't looked back since then. In April this year, that figure was 55%. Motor insurance is a volume game. A ten-point shift is astronomical for the brokers who are losing out.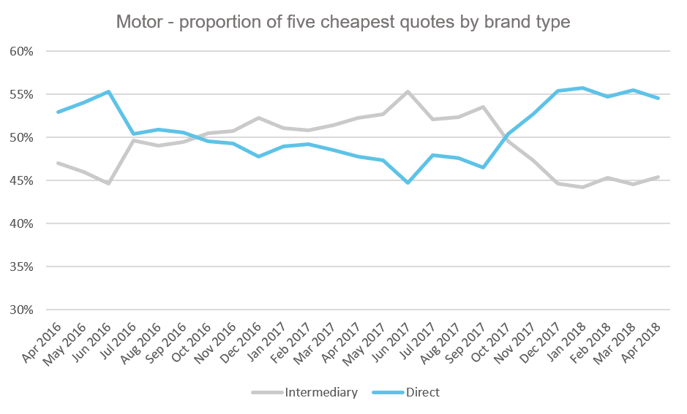 A couple of factors have enabled and driven this change.

Firstly, digital distribution has become ubiquitous and the technology that enabled informed pricing has made it easier for risk carriers to sell to customers directly.

Secondly, dwindling investment returns and pressures from government-driven changes such as the reduction in the Ogden rate and increases in insurance premium tax have given direct writers an incentive to compete with their trading partners.

With little money to be made from underwriting, attention turned to the more profitable elements that can accompany a motor policy, such as instalment income and add-ons.

Not only are brokers now facing increased competition from direct writers, they also have fewer underwriters to potentially work with.

In July 2015, we saw 101 brands in the market and 35 insurers or MGAs on their panels. By March this year that had reduced to 92 brands and 29 insurers.
Getting the best from panels

That leaves many brokers working with the same underwriters, using the same information provided by the customer, and via the same distribution channels.

For brokers who use the same underwriter for the same risk, we would still expect some variation in the final price quoted to customer. Some brokers might discount more heavily to win business and make up the difference in other ways such as instalment income or add ons, or over time. Others might rely on a stronger brand and add a small margin.

The insurer sets a price and the retailer decides their margin. That's how it works. In practice, that might look like a £400 risk offered at £360 from one broker and £440 from another.

But our panel optimiser tool shows the differences are often far greater. We have seen the same driver offered insurance at double the price by one broker compared to another, with the same insurer underwriting the risk via a PCW.

That amount of discrepancy can only mean an insurer is offering better rates to one broker over another and should prompt a conversation about why that is happening.
---
Optimise your competitive position in a fast-moving market
Market View gives you a uniquely comprehensive understanding of market pricing behaviour within the general insurance industry. Using brand visible data, it contains actionable insight which will enable you to make informed decisions around pricing strategy at both a brand and underlying insurer level, based on your current competitive position across the whole market including aggregators.
---
Post a comment . . .