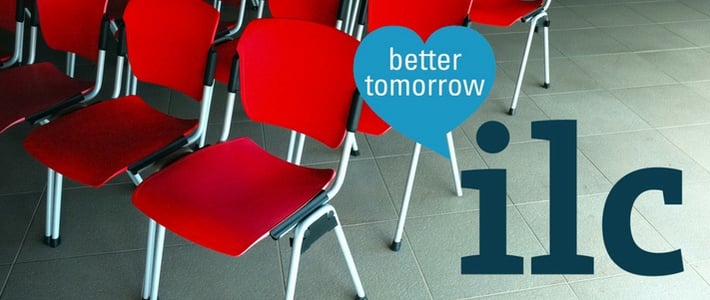 I attended the I Love Claims Home Insurance Conference this week. And as someone who spent 7 years working for a home insurance brand, it was an interesting experience to hear such involved industry discussions between different parts of the supply chain from a wide range of experts.
---
Claims remain the moment of truth for insurers, the passion in the room for delivering for customers was abundantly clear, so here are my three of my take outs from the day.
1. Insurance is ripe for disruption
Tom Shewry financial director of General Insurance at Lloyds Banking Group kick-started the day with a caution:
"If you don't adapt and change you will be irrelevant very quickly".
Disruption in our industry isn't something that's going to happen in the future;it's happening right now. Traditional distribution strategy has been turned on its head with the rise in the popularity of the aggregators.
But the disruption isn't going to end there, it's going to impact the whole end-to-end business model – underwriting, claims and service are all ripe for disruption.
Traditional insurers should be on the look out from digital startups who are on a mission to unbundle insurance. Paul Crowe, CEO from Symbility Interact, explained:
"Your margin is their opportunity and your customer friction their starting point".
How should traditional insurers respond to this threat? Some have set up their own innovation teams, others have set millions aside to invest in tech start ups. So whether you invest in an in house team or fund a partner, the one thing you can't afford to do, is do nothing.
2. Customers' expectations on the speed to get lost or broken items replaced have changed
Same day delivery nationally or within the hour delivery if you live in London from Amazon, has raised customer expectations on the speed of receiving replacement items, Lloyds Banking Group's Shewry explained.
In a recent survey we conducted, 76% of consumers thought it should take 48 or less to receive a replacement device if theirs was lost or broken. Retailers like Amazon have raised expectations and have the potential to disrupt fulfillment of replacements goods.
3. Customer service is a business strategy
I was fascinated by Connie Beasley, the Operations Manager from the Claims Consortium Group. Her opening gambit "customer service as a business strategy" set the tone for a though provoking session.
Whilst more and more consumers are buying their home insurance online, telephone based customer service remains at the heart of the claims experience. But more often than not, KPIs are getting in the way of delivering good customer service. They are driving a culture of measuring the stuff that goes wrong not the stuff that goes well. Connie spoke of caring about the customer on the phone and making a human connection.
We have been benchmarking insurance contact centres for over 12 years, and Jill Holland our Market Specialist in this area says . . .
"Some brands are trying to give a more personal feel to the call but not all are succeeding. The main complaints from customers after a bad call are often around call centre agents who do not engage with their needs".
Connie made a great point that . . .
"Customer centricty starts with a change in mind set".
I couldn't agree more, but it's not easy. It's not a one off project, it's a culture,a way of working where you have to work really hard every day to deliver it.
Here are at Consumer Intelligence we believe that those companies who fixate on this are the companies who will survive and grow.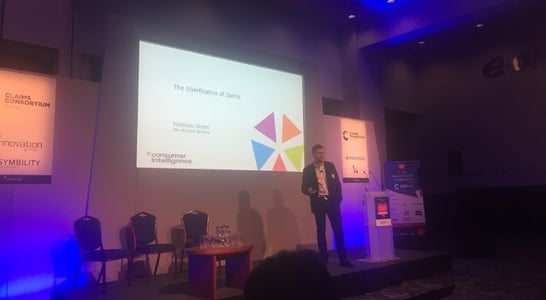 Consumer Intelligence Account Director Matt Green presenting 'The Uberfication of claims' at the I Love Claims Home Conference 23rd November 2016.
To read Matts views on the future of the Telematics industry click here.
---